---
1956
DEVIL OR ANGEL * THE CLOVERS * ATLANTIC 1083 * USA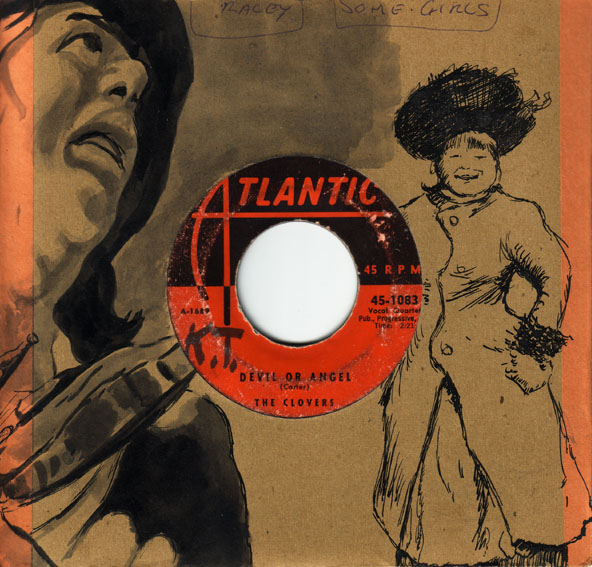 The Clovers fifteenth Atlantic single, many of which had been double sided hits; in fact, at that time, they had scored 19 hits from those 15 releases, released January 1956 Devil Or Angel was, I believe, the first official Atlantic 45 release with the red and black label design; although it also pressed up in yellow and black.
A smooth pop style ballad with Buddy Baily singing lead Devil Or Angel reached the number three slot on the R&B charts, while the next side, the rockin' Hey Doll Baby was at number eight on the same chart in its own right.
In 1965, long after the original band had split, it was Buddy Baily who along with some other unknown members calling themselves The Clovers rerecorded Devil Or Angel (and also Love Potion No. 9) for the New York based Lana label (see below).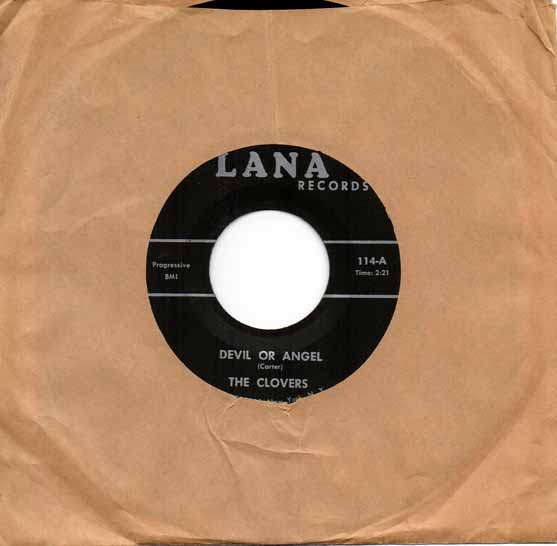 DEVIL OR ANGEL * THE CLOVERS * LANA 114 * USA
See also:
| | | |
| --- | --- | --- |
| | | |
| Ting-A-Ling | Love Potion No. 9 | Blue Velvet |
| | | |
| Yes Itís You | One Mint Julip | Your Cash Ainít Nothing But Trash |
---