Listen to Gloria by clicking on the record.
---
1954
GLORIA * THE CADILLACS * TRIP 109 * USA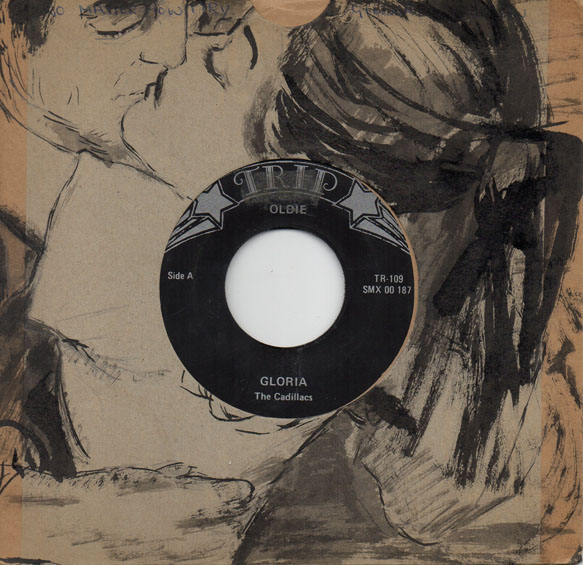 Originally released on Josie 765 Gloria is a beautifully crafted and sung ballad about unrequited love built around the lead singer, Earl Carroll, singing the names of girls who are not the girl - Gloria - that he desires. Sometimes unrequited love can make the best songs: Big Blue Diamonds or Can You Remember or No Girl or even Tears In Your Eyes are just a few of the great songs about not having the object of ones affection or desire. Gloria was the groups debut record released in July 1954 and was sung by Earl Carroll, Laverne Drake, James 'Papa' Clark, Bobby Phillips and Johnny 'Gus' Willingham.
See also:
---