Click on record to hear what's on my mind.
---
1963
GOT YOU ON MY MIND * COOKIE AND HIS CUPCAKES * JIN 1012 * USA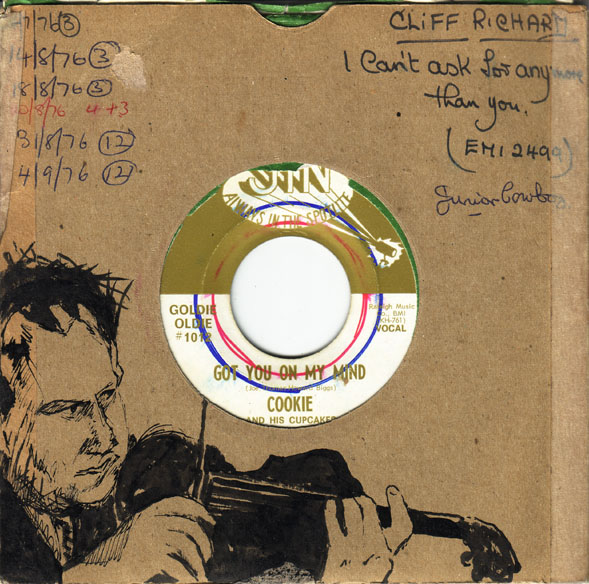 Although Got You On My Mind was released in 1963 it had for me from the first time I herd it the bluesy sound of the mid 1950s, this was partly due to the small amount of Southern Soul sounds that were available in the UK up to the 1970s compared to records originating from New York, Chicago, Philly or L.A. Originally released on George Khoury's Lyric label # 1004, this sultry, melancholy song has all the atmosphere of a Tennessee Williams play.
The song must have had some resonance in Jamaica as it was covered by D. Miller in a Reggae style over a decade later in 1975, and issued in the UK on the obscure I and I label (see below).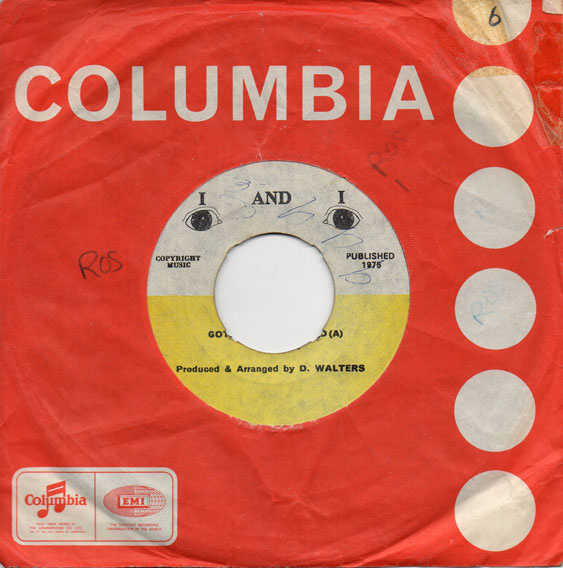 GOT YOU ON MY MIND * D. MILLER * I AND I 002 * UK
See also:
---