---
1954
KO KO MO * GENE & EUNICE * PHOENIX 4435 * UK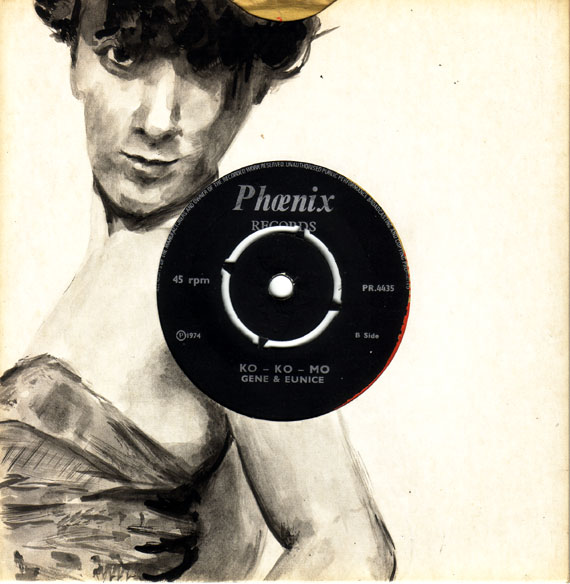 Ko Ko Mo was the duo's debut recording and was originally released on Combo # 64, with Jonsey's Combo providing the music. 'Gene' was at the time under contract to Aladdin as Gene Wilson and the Feathers, and as sales on Ko Ko Mo were strong Aladdin re-cut the record with Johnny Otis band supplying the music, on Aladdin 3276.
Forest Gene Wilson and Eunice Levy were a husband and wife team from Los Angeles, Gene had recorded previously under the name Gene Forrest, for Hollywood and RPM. Ko Ko Mo was never released in the UK at the time of its American release and the above Phoenix pressing, from 1974,would constitute the first British issue, it was later pressed-up with a white label (see below).
Ko Ko Mo apart from being a city in and the county seat of Howard County, Indiana, USA, is a solid vocal dance cut with an up-tempo beat that shifts from a Latin kick to a Boogie beat.
KO KO MO * GENE & EUNICE * PHOENIX 4435 * UK
---