Listen to the Moonglows Secret Love, click on the record.
---
1954
SECRET LOVE * THE MOONGLOWS * TRIP 61 * USA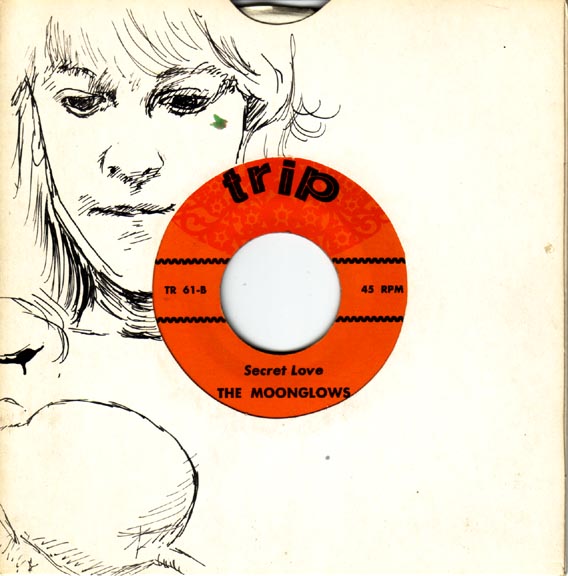 Originally issued on Chance 1152 this early boot is from the psychedelic era, check out the flower power design, and, well, the word 'trip' spoke for itself back then. Great version of this old standard first performed by Doris Day in the film Calamity Jane. Doris Day was a female film star in an age of sex goddess, the film corporations were able to get away with presenting her as not being one! Huh. Bob Hope referred to her as JB (Jut But) because, he said, "She had an arse you could play cards on", not that he ever did, but you can bet your life it didn't go unnoticed, or other aspects of her, err, non-sexuality, that those devious film corporations would have played with.
---