---
1955
SMOKEY JOE'S CAFE * THE ROBINS * ATCO 6059 * USA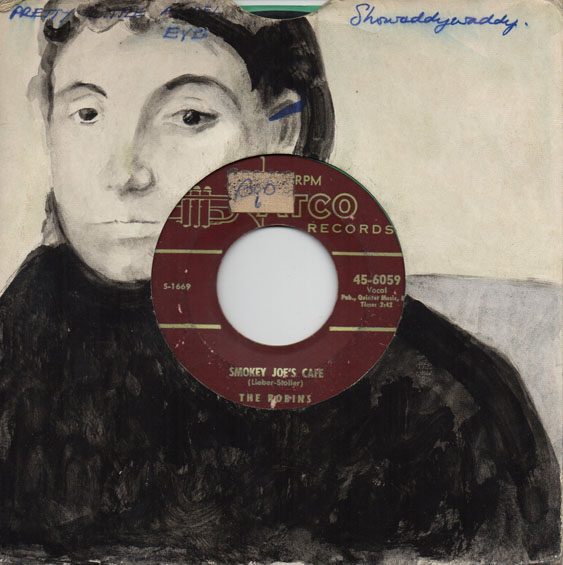 Recorded at an early 1955 session with Grady Chapman, Carl Gardner, Ty Terrell, Billy and Roy Richard, and Bobby Nunn and issued in August 1955, originally on the Spark label #122, Smokey Joe's Cafe was The Robins last for the Spark label and their first for Atco when it was reissued on the Atlantic subsidiary after being picked up by Atlantic boss Nesuhi Ertegun shortly after its Spark release.
Written by Jerry Leiber and Mike Stoller Smokey Joe's Cafe enabled the pair to set up an mutual association between Leiber & Stoller and Atlantic publishing under the name Tiger music. The record was later released on Atco as by The Coasters as was all subsequent recording though only two members of the Robins (Carl Gardner and Bobby Nunn) were to form the new group.
Something of a humorous song with a lite moral narrative it is however a solid piece of West Coast mid 1950s R&B with some quality vocals and a rich instrumental backing. The term 'Smokey Joe' was usually understood to be a reference to someone who used drugs, one 'Smokey Joe', a junkie, had made an appearance in the 1930s on Cab Calloway's Kicking The Gong Around, it could well be that Leiber & Stoller took the name Smokey Joe from this song.
See also:
---