---
1967
YOU DON'T CARE * THE TECHNIQUES * TREASURE ISLE 7001 * UK
Pure Rock Steady bliss from treasure isle on this the first release for the British market using one of Arthur 'Duke' Reid's apt and rather sophisticated brand names.
The song is another Curtis Mayfield original You'll Want Me Back released on the flip side of It's All Right, and that delightful voice on lead vocals is our man Pat Kelly.
Following the death of Duke Reid his catalogue was sold to Sonja Pottinger who re-released You Don't Care in the 1970s on her High Note label (see below) with a Version on the flip side. The rhythm has been used countless times, notably by Nora Dean on Barbwire.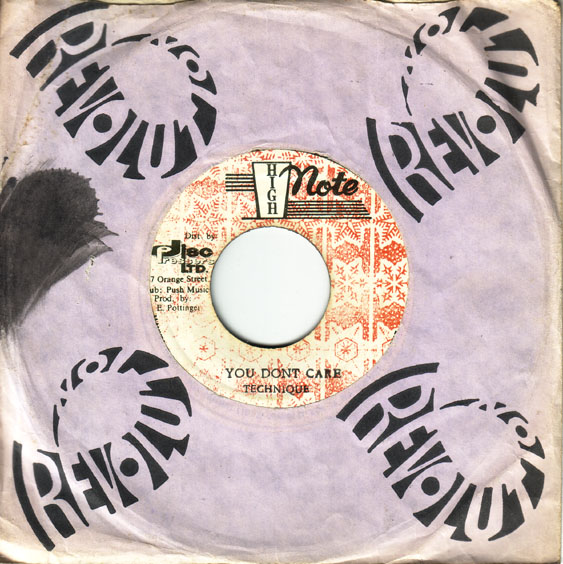 YOU DONT CARE * TECHNIQUE * HIGH NOTE * JA
See also:
---