---
1963
AFRICAN BLOOD * RAYMOND HARPER WITH BUSTERS ALL STARS * BLUE BEAT 180 * UK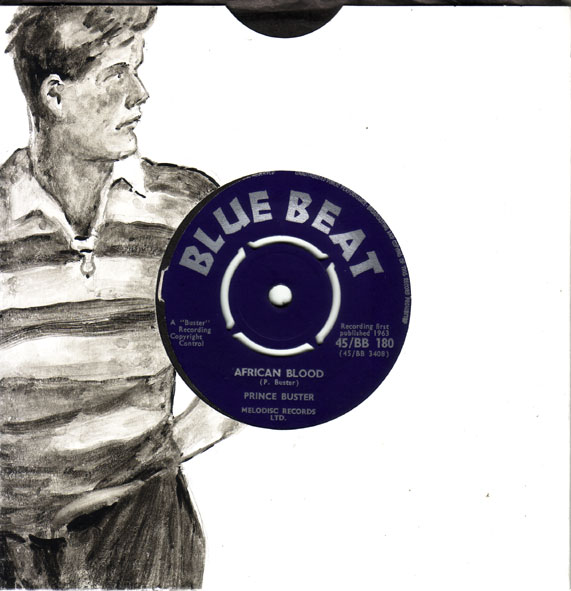 Trumpet player Raymond Harper (who died in obscurity, disillusioned with the music business) leads on this solid mid tempo Ska instrumental. A graduate of Alpha Boys School Raymond Harper had been playing alongside Tommy McCook in guitarist's Don Hitchman's sextet over a decade earlier in the early 1950s, he latter played in Roy Coburn's Blu-Flames, alongside other great instrumentalists like Cluett Johnson on bass, Rolando Alphonso on alto and Don Drummond on trombone.
Raymond Harper has been cited by trumpeter Bobby Ellis, as being his biggest influence "He taught me how to blow, back in those days at Alpha it was someone older who taught yuh how to blow, not the bandmaster. Then yuh get some tests to see if you are ready for the senior band."
African Blood was released in Jamaica on Prince Buster's Voice of the People label, and later reissued on his Prince Buster label.
See also:
Call Me Master
Captain Burke
Down Beat Burial
The Tickler
Blues Market
One Step Beyond
Jet 707
Picket Line
Haunted Room
Mule

's

, Mule's, Mule's

Prince Of Peace
The Fugitive
We're In Love
Vera Cruz
The Hunter
---