Click on the record to play.
---
1965
KINGSTON 11 * EDWARDS ALL STARS * RIO 77 * GB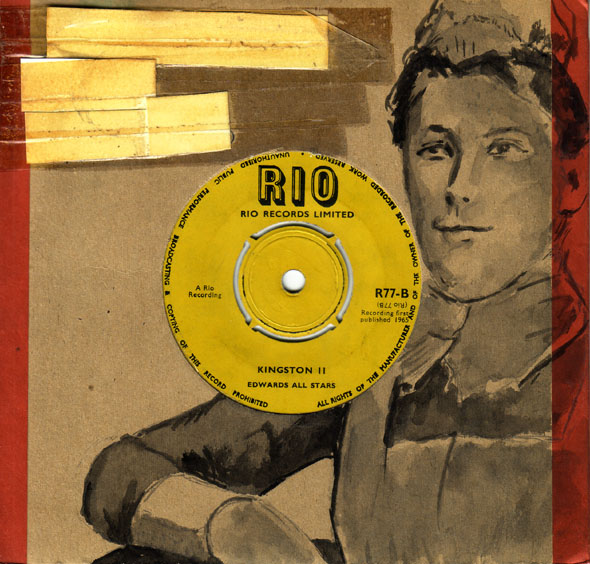 A fantastic slice of big Ska on this B side produced by Vincent 'King' Edwards the Giant. His was the third major sound system of the period, it started to operate in 1955 and provided Duke Reid and Coxsone Dodd with serious competition towards the end of the decade with his unbeatable selection of rare R&B tunes. Vincent Edwards entered politics in the mid-sixties and was elected a member of parliament for the People's National Party.
---