---
1969
PRESSURE DROPS * THE MAYTALS * PYRAMID 6073 * UK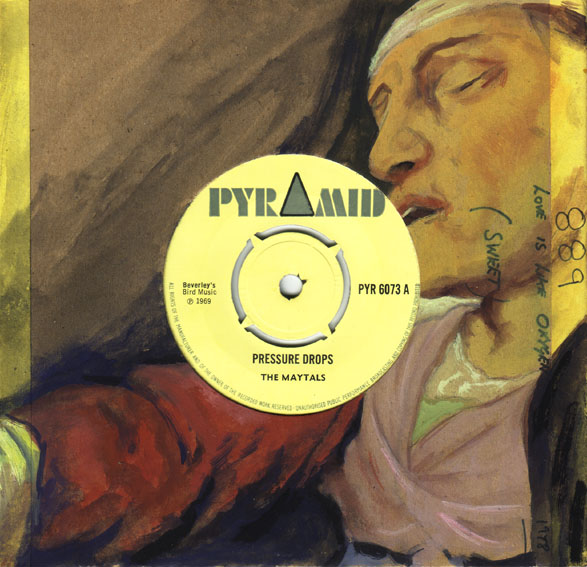 While Desmond Dekker personified the Skinhead ethos with his Rude Boy and Sufferers songs, The Maytals were the embodiment of that culture in group form.
If Toot's Hibbert, lead singer of the group, had never recorded anything other than his killer autobiographical 54-46, he would still have earned his place, with The Maytals, as an exemplary Skinhead group; he did, however, record many other Sufferers cuts, Pressure Drops being just such a recording.
The word 'pressure' was at the time one of those much voiced buzz words, that would be flitted into almost every conversation at least a dozen times, it sort of replaced the word 'agro' as by that time it had become in use by the mainstream media and middle classes, who used it as both currency to make themselves sound hip, and offensively as a patronising and derogatory inference when used in conjunction with any subject relating to the working class'.
Preasure Drop was also released on Trojan 7709 with a picture sleeve and rerecorded three years later as Pressure Drop '72 and also released on Trojan; see below.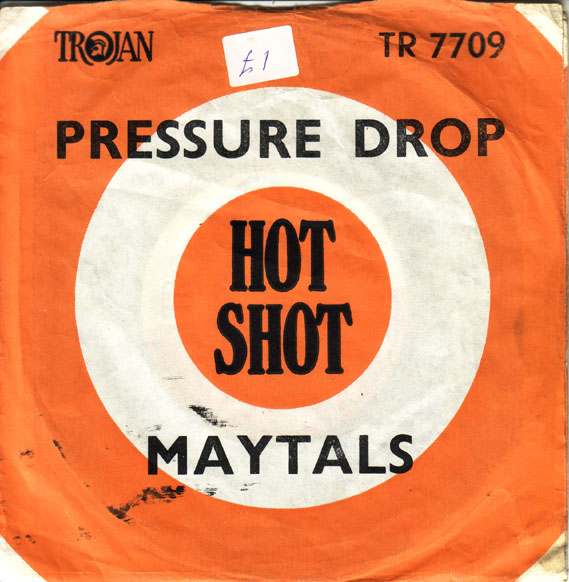 PRESSURE DROP * MAYTALS * TROJAN 7709 * UK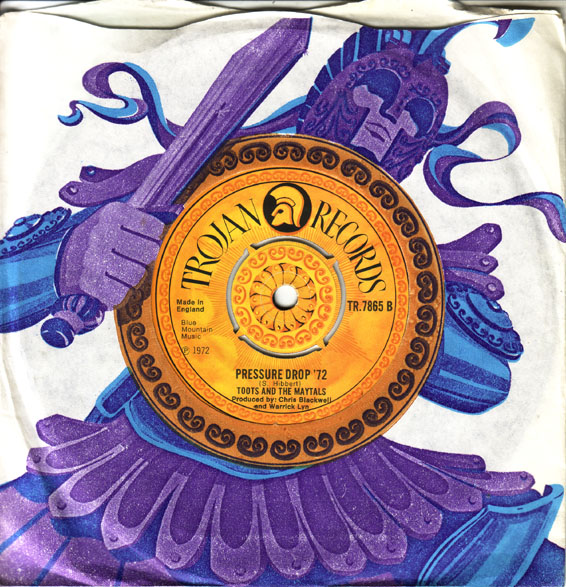 PRESSURE DROP '72 * TOOTS AND THE MAYTALS * TROJAN 7865 * UK
See also:
| | | | | |
| --- | --- | --- | --- | --- |
| | | | | |
| Dog War | Life Could Be A Dream | I Am In Love | Beat Lied | Six And Seven Books |
| | | | | |
| Reborn | Monkey Man | 54-46 Was My Number | Reborn | 54 – 46 That's My Number |
---