---
1969
SWEET AND DANDY * THE MAYTALS * PYRAMID 6074 * UK
Another great performance full of energy from The Maytals on this dynamic song; the words to which I am at a loss to understand. It's not just the inclusion of a word or two that is unintelligible or who's meaning is unknown, but it's the whole gist of the song I can't seem to get a handle on. Produced by Leslie Kong and issued on his Beverly's imprint in Jamaica as an entry for the 1969 Festival (see below) Sweet And Dandy seems to have been an in demand cut by the group as it was reissued three years latter on Attack, and apart from some small variations, notably Toot's shouting "Awright" at the very beginning it is virtually the same recording although it was credited to a different producer (see below).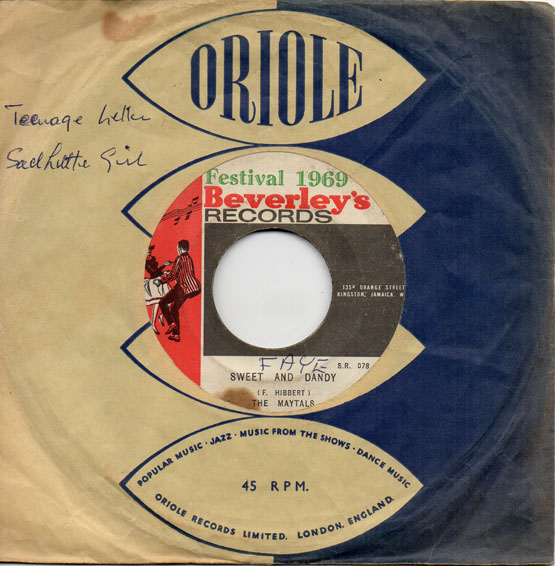 SWEET AND DANDY THE MAYTALS * BEVERLEY'S * JA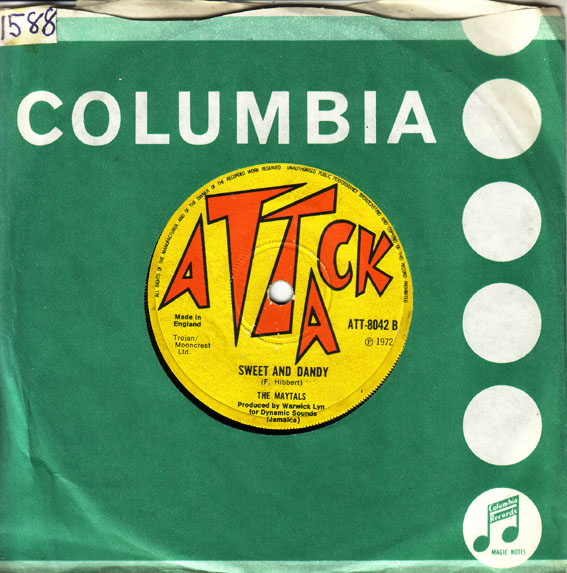 SWEET AND DANDY * THE MAYTALS * ATTACK 8042 * UK
The inclusion of patios or a new word is quite a regular thing, like when The Maytals used the word Reggae - or Reggay as it was on their first use - this must have thrown all but the most clued up, until, by word-of-mouth, it became common knowledge world wide. The word 'Reggae' was so new when it was used by The Maytals on their Do The Rggay that nobody knew how to spell it! See below for some of the various spellings from around the same time.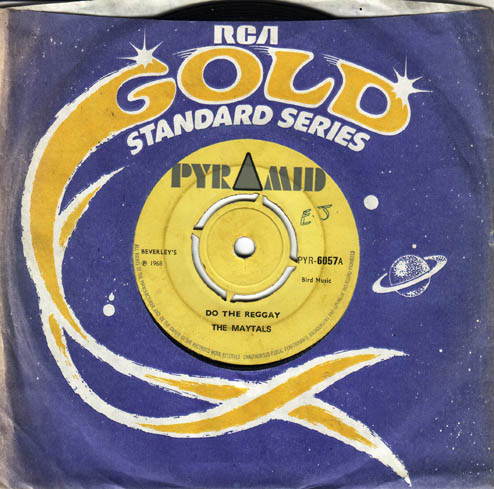 DO THE REGGAY * THE MAYTALS * PYRAMID 6057 * UK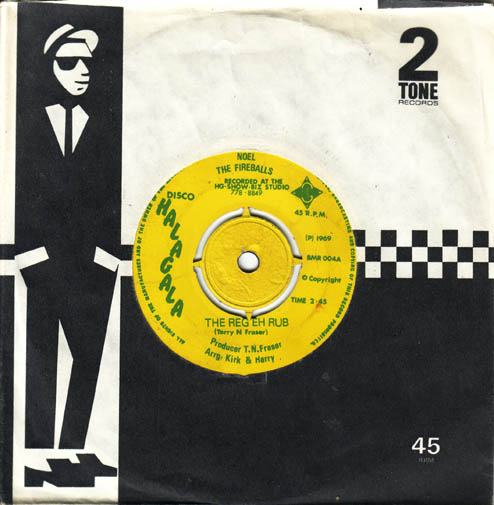 THE REG EH RUB * NOEL THE FIREBALLS * HALA GALA 004 * UK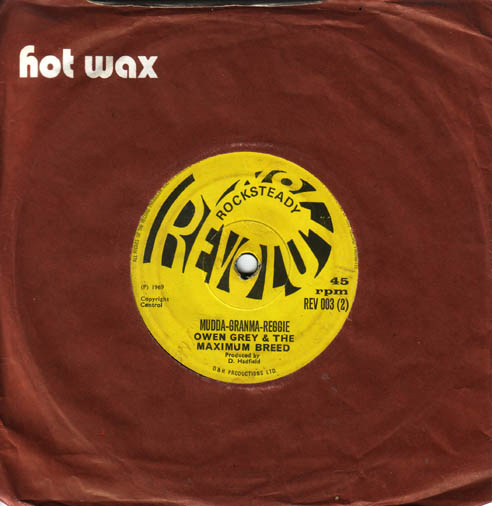 MUDDA-GRANMA-REGGIE * OWEN GREY & THE MAXIMUM BREED * REVOLUTION 003 * UK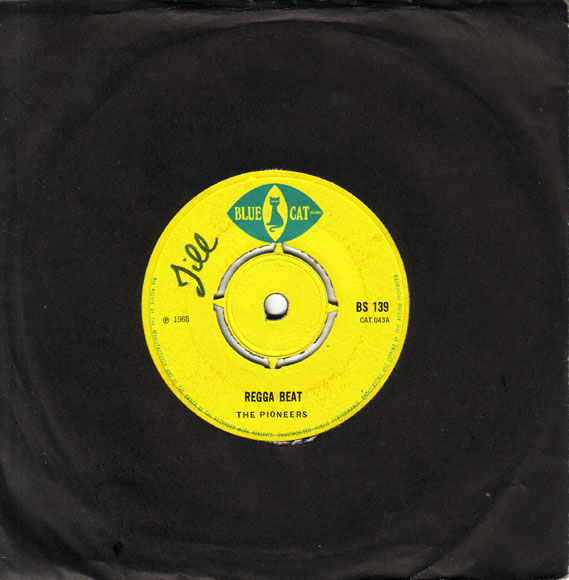 REGGA BEAT * THE PIONEERS * BLUE CAT 139 * UK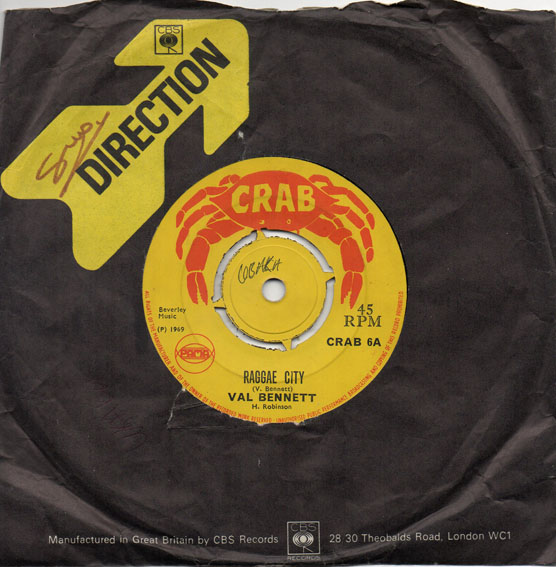 RAGGAE CITY * VAL BENNETT * CRAB 6 * UK
---
By Email from Andrew:
I think I can help you out with the lyrics of Sweet and Dandy by Toots if no one else has yet. Its one of my favorites that I grew up with. The gist of the song is the bride and grooms parents are telling them to stop having cold feet and getting nervous, and its done mostly in patois. You know all this music, I'm sure you can translate. Ete and Johnson are names. You'll see with the lyrics. I actually have the original 7 inch vinyl! I also have my parents copy of the original "from bam bam to cherry oh baby Festival 72" album which has the lyrics printed on it.
Andrew
***********************************
Sweet and Dandy
Ete is a room a cry
Mama said she must wipe her eyes
papa said she mus'n foolish like she never been to school at all
it is no wonder
Its a perfect ponder
While they were dancing in that ballroom last night

Johnson in a room a fret
Uncle say he must hold up him head
Auntie say him nuh fi foolish like its not time for his wedding day
it is no wonder
Its a perfect ponder
While they were dancing in that ballroom last night

One pound ten for the wedding cake
twenty bottles of cola wine
all the people them dress up inna white
Fe go eat up johnson wedding cake
it is no wonder
Its a perfect ponder
While they were dancing in that ballroom last night

(Repeat 3 verses)
Hey, It was sweet and dandy, sweet and dandy
sweet and dandy, sweet and dandy
sweet and dandy, sweet and dandy (etc etc etc)

---