---
1970
BAND OF GOLD * FREDA PAYNE * INVICTUS 502 * UK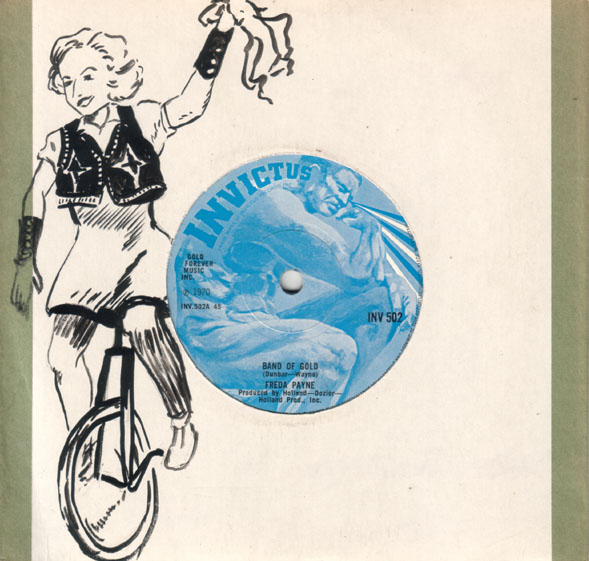 Freda Payne's first record was for ABC Paramount in 1962, she was an accomplished Jazz vocalist and during the 1960s sang with bands like Quincy Jones' and Duke Ellington, who offered her a ten year contract.
Berry Gordy was another who had wished to sign the teenager in the early 1960s, but it wasn't until she signed with ex Motown songwriters Holland, Dozier and Holland for their fledgling Invictus label in 1969 that she gained public recognition with Band Of Gold her second release for the imprint.
By turning a narrative of hurt and pain into a rousing and uplifting song with a positive vibe, the song has all the hallmarks of the mid 1960s Motown/Soul sound, and although sounding very fresh and modern at the time, can now be seen as something of a throwback to songs from that golden era of Soul.
In the time honored fashion of Jamaican covers, Derrick Morgan produced a version by Joan Ross for Pama record, and Harry J released a cover by Marcia Griffiths, while Boris Gardner did his for Byron Lee's Dynamic (see below).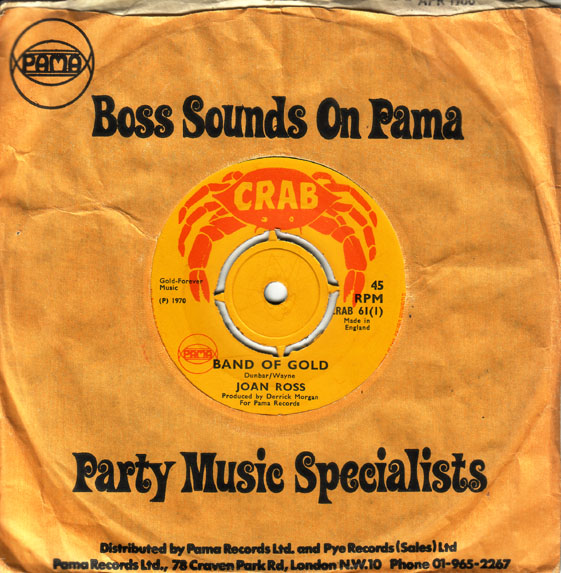 BAND OF GOLD * JOAN ROSS * CRAB 61 * UK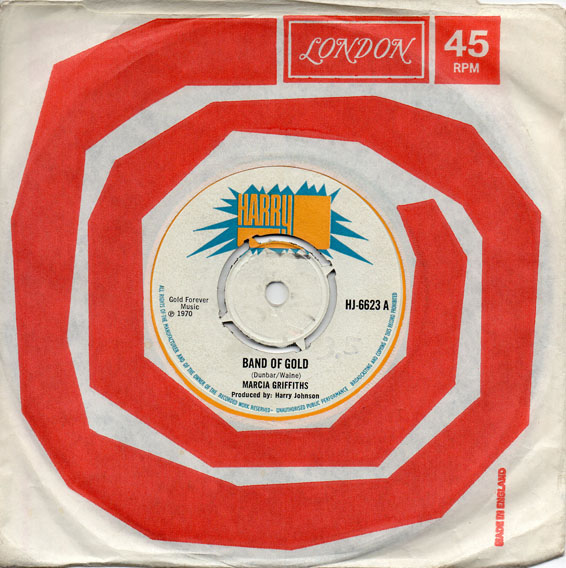 BAND OF GOLD * MARCIA GRIFFITHS * HARRY J 6623 * UK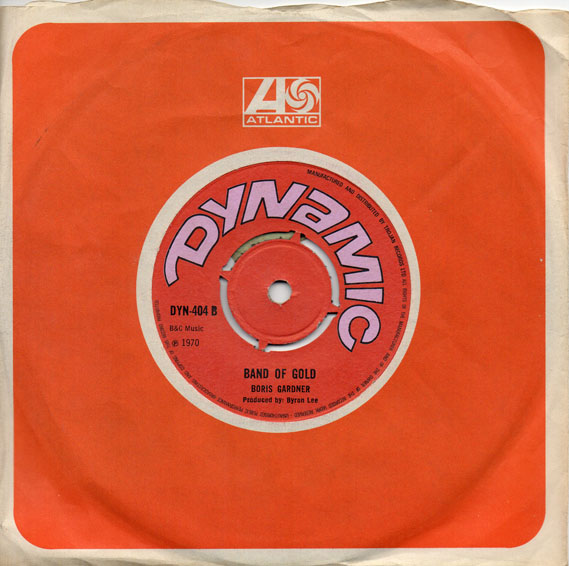 BAND OF GOLD * BORIS GARDNER * DYNAMIC 404 * UK
---