---

1974
JIMMY GRAY HALL * BE THAT WAY * EPIC 5-11089 * USA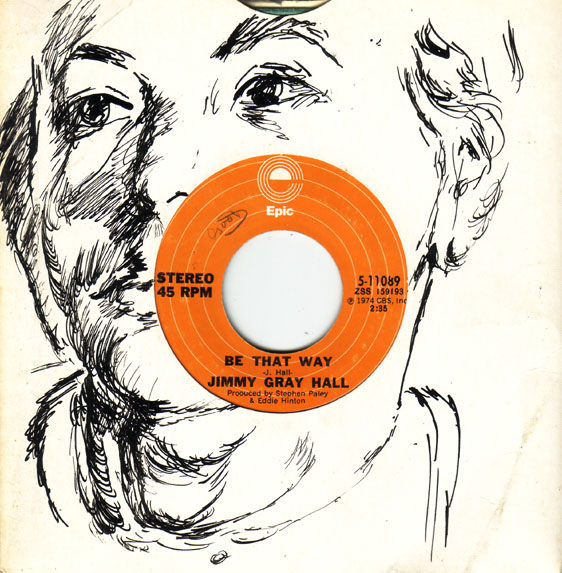 There were a couple of other cuts issued in the UK, he did one LP (USA) titled Possessed By The Moon which sparked Billboard magazine to tout Jimmy as "a promising young talent." Bogota a song that had Herb Alpert saying "that track's a bitch." Jimmy also played guitar for numerous bands back in the early 1970s, including Linda Ronstadt and some I just can't remember anymore. However, severe drug problems landed Jimmy in jail, and he never managed to break the cycle, eventually passing away in 1984. Back in the early days, the producer he worked with was none other than Glen Ballard, who decades later would produce Alanis Morrisette's Jagged Little Pill. Some of Jimmy's early bandmates are still active in Southern California and Arizona -- especially Jerry Riopelle, who has been playing a popular New Year's gig in Arizona for years. I'm Jimmy's son, and though I'm not a musician, I do direct music videos, with my most recent video being R.E.M.'s Animal. I'd say my earliest appreciation for music came from hanging out around the studio, and around the shows, that my father did.
Peace and luck to you.
Son of a rock star,
Grady.

Above information supplied by Grady Hall.
---