Click on the record to play.
---
EVERY TIME I FEEL THE SPIRIT * THE CLARINETS * COLOSSIANS 001 * USA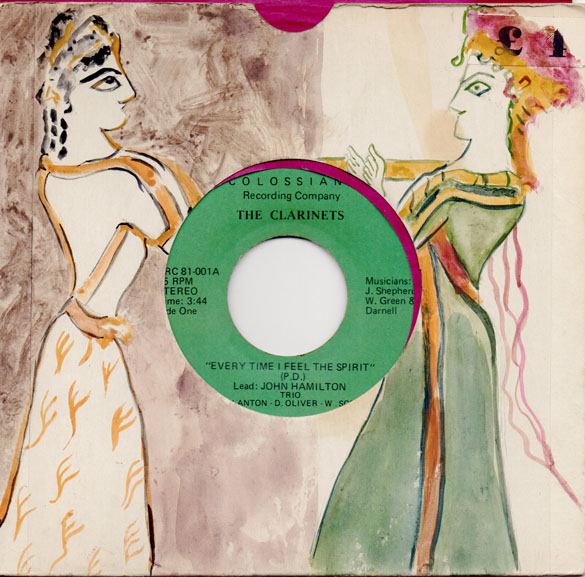 Sublime Gospel from The Clarinets featuring lead vocal from John Hamilton and trio consisting of F. Clanton, D. Oliver and W. Scott. Every Time I Feel The Spirit is a traditional Gospel that dates to at least before 1865, belonging to the Romantic period 1820-1869.
---