---
1972
HOME IS WHERE THE HATRED IS * ESTHER PHILLIPS * KUDU 4000 * GB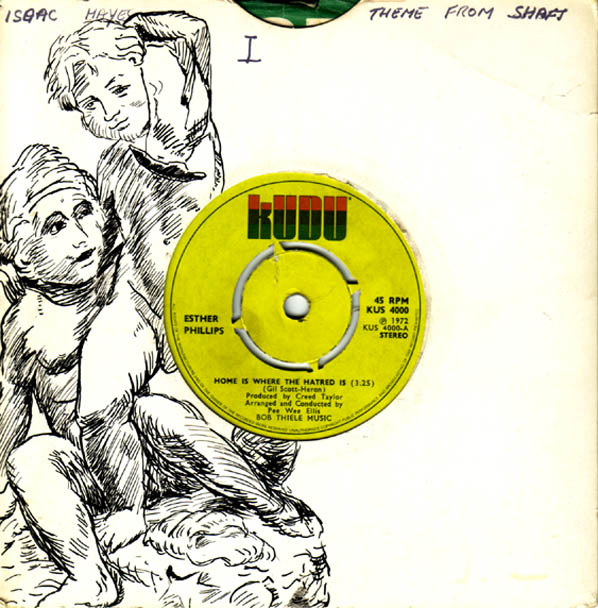 "Stand as far away from me as you can, and ask me why"
Phew, what a line, can ya'll get to that?
What a record Kudo chose to put out as their first release, they certainly nailed their colours to the mast with this one. Born Esther May Jones in Galveston Texas December 23, 1935. She was singing with the Johnny Otis band in the early 1950's, but by the mid 1950's Esther had a crippling heroin addiction and she retired from the music business to try to kick the habit.. She made a comeback in 1962 on the independent Lomax label. In 1971 Aretha Franklin won a Grammy, Franklin gave that Grammy to Esther Phillips because she felt Phillips more deserving of it. Written by Gil Scott-Heron this song, from 1972, is a poignant reminder, amongst other things, of her heroin addiction.
---