---
1973
MIDNIGHT TRAIN TO GEORGIA * GLADYS KNIGHT & THE PIPS * BUDDAH 407 * UK
Originally recorded by Cissy Huston the previous year, (see below) it is however with Gladys Knight And The Pips version that Midnight Train To Georgia - conceived as a Country song Midnight Plane To Houston by the writer Jim Weatherly - became most associated.
Gladys Knight And The Pips received a "Grammy" award for "Best R&B Vocal Performance By A Group" with this, their second release for the Buddah label, in 1974. The group stayed with Buddah until 1978, their final record was It's Better Than Good Time on #598, after which Gladys Knight had one solo release on the imprint I'm Coming Home Again #601.
Both Gladys Knight and The Pips recorded separately for a brief spell before they reunited again as a group two years later in 1980 and recorded for the Columbia label.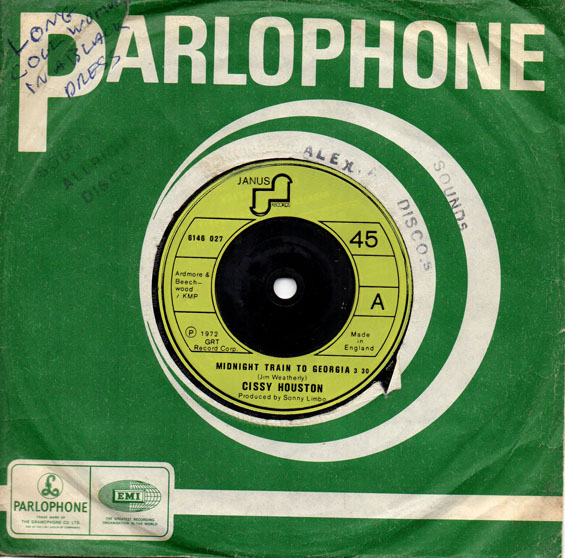 MIDNIGHT TRAIN TO GEORGIA * CISSY HOUSTON * JANUS 027 * UK
See also:
---