---
1973
TELL ME WHAT YOU WANT * JIMMY RUFFIN * POLYDOR 2058 433 * UK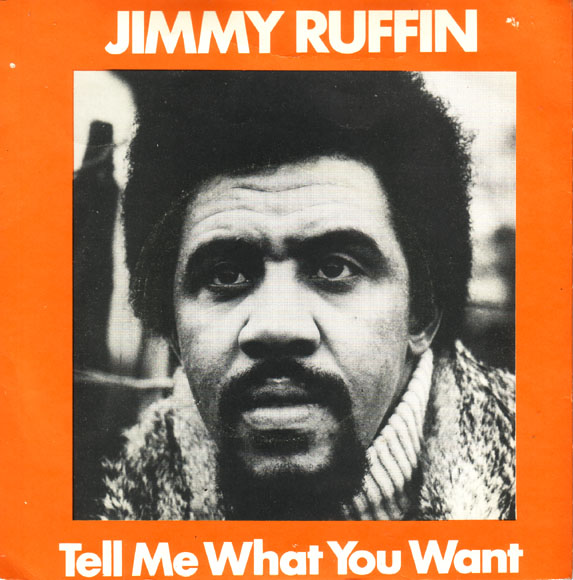 Jimmy Ruffin first recorded Don't Feel Sorry For Me on the Motown imprint Miracle, in 1961, he then cut three records as a member of the Four Holidays; one for Master and two for the Markie label of Detroit in 1963. In 1964 he returned to the Motown stable where he cut twelve singles until he left in 1972 after which he recorded the above Tell Me What You Want for Chess, released in the US on Chess 2160.
The recording is a quality up-tempo Disco Soul number with a distinctly catchy and memorable beat, it was a hit on the dance floors of the Disco's in the UK bringing his name back into the spotlight.
The above picture sleeve, with Jimmy looking more nonplused than questioning, is from a British issue Polydor box set.
See also:
---