---
1971
TRAPPED BY A THING CALLED LOVE * DENISE LASALLE * WESTBOUND 182 * USA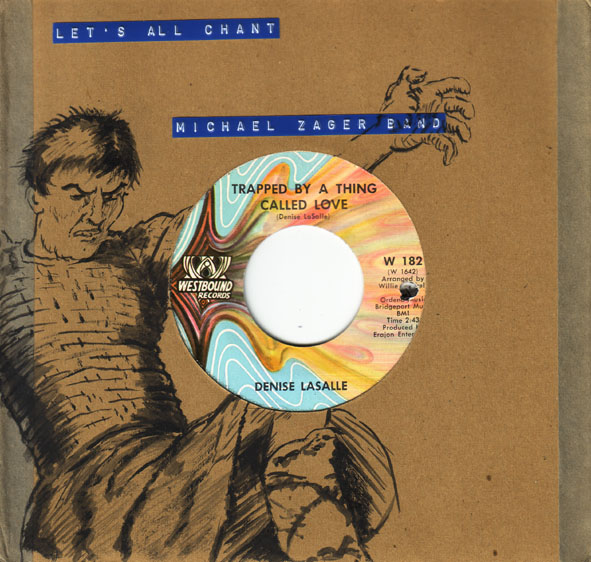 Denise Lasalle was born in Belzoni, Mississippi, as a young girl she sang in the Zion Temple choir for many years, later she joined The Sacred Five a female gospel singing group, and performed around Chicago until 1961. For the next several years she had a verity of jobs finally getting back into music after meeting Billy "The Kid" Emerson who used one of her songs as a demo. Her career was then taken under his guidance, and he obtained a one year contract at Chess records for her, although she never did have any records issued by them.
Her first recording A Love Reputation was released in 1967 on the Tarpon record label, which was owned by Emerson. It was to be another four years before she cracked it though, when Trapped By A Thing Called Love became the 'signature' tune she had been looking for, and her first gold record, reaching #1 on the R&B charts.
Although Trapped, wasn't released in the UK untill 1973 (see below) .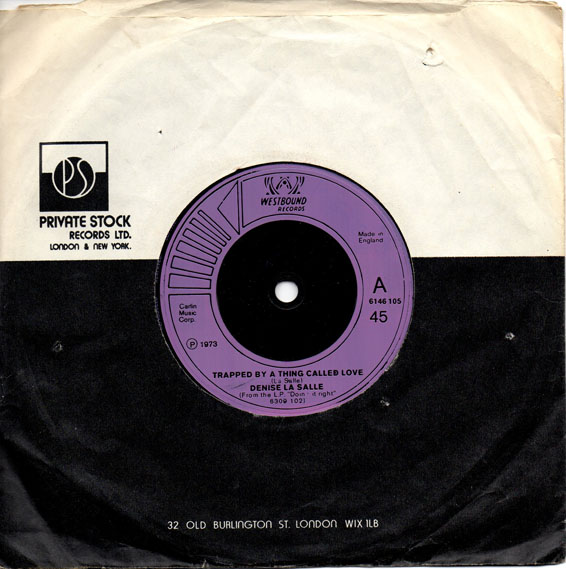 TRAPPED BY A THING CALLED LOVE * DENISE LA SALLE * WESTBOUND 6146 105 * UK
---