---
1972
TROGLODYTE * THE JIMMY CASTOR BUNCH * RCA 160816 * G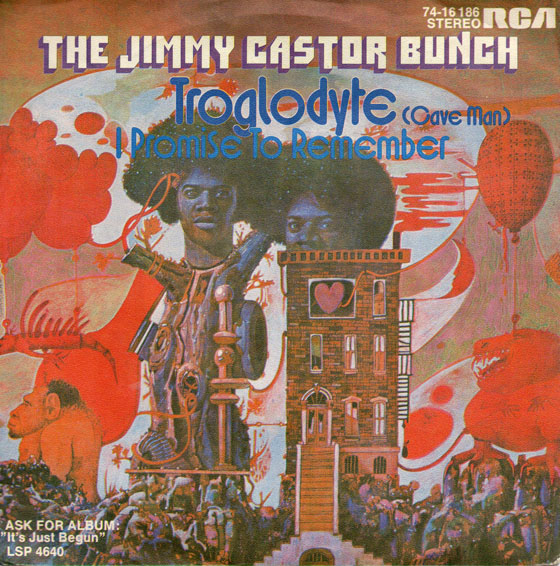 The late Jimmy Castor who died earlier this year, January 2012, started out in the music business as a singer songwriter writing and recording the Frankie Lymon & The Teenagers hit I Promise to Remember in 1956, he later replaced Lymon in The Teenagers.
Around 1960 Jimmy Castor took up playing the saxophone which he can be heard playing on Dave 'Baby' Cortez's Rinky Dink, and in 1966 had a hit with the Latin flavoured Hey, Leroy Your Mama's Callin' You.
He formed The Jimmy Castor Bunch in the early 1970s, and taken from his 1972 album Its Just Begun the slow burning heavy Funk, but humorous cut Troglodyte became his biggest selling recording staying on the US Billboard charts for fourteen weeks peaking at number six in the summer of 72, and selling over a million copies.
See also:
---