---
1971
WHATCHA SEE IS WHATCHA GET * THE DRAMATICS * STAX 2025-053 * UK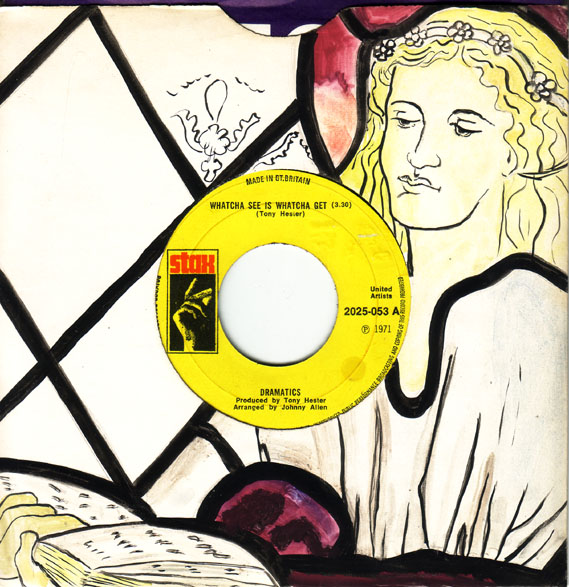 The Dramatics are a Detroit born group started out as The Sensations, they had two releases as The Dynamics in 1966 on Wyngate. The following year as The Dramatics Larry Reed, Rob Davis, Elbert Wilkins, Larry "Squirrel" Demps and Ronald Banks cut a record for Shelley Aims' Detroit label: Sport (the first on the label).
It was members William "Wee Gee" Howard, Willie Ford, Elbert Wilkins, Larry Demps and Ronald Banks, that then recorded Toy Soldier for Bell (subsequently released on Crackerjack) that began recording for Stax/Volt in 1969.
Whatcha See Is Whatcha Get, a top ten R&B million selling gold record, was their second release (Volt 4058) of nine for the label.
It was reissued in 1976 in the UK on Stax 2043 with a different B side the previously unreleased Now You Got Me Loving You .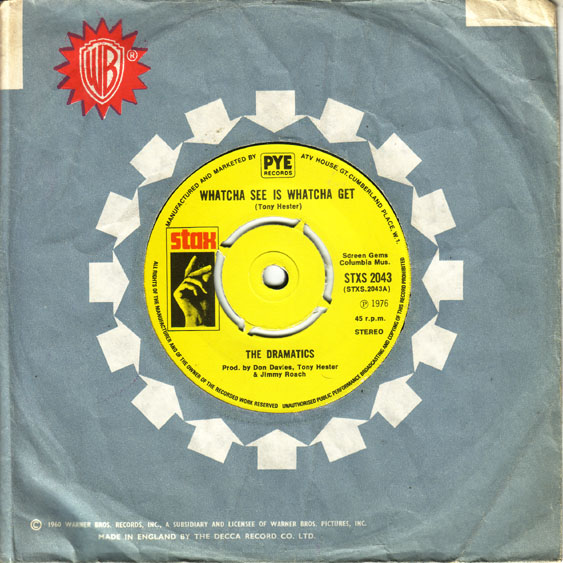 WHATCHA SEE IS WHATCHA GET * THE DRAMATICS * STAX 2043 * UK
---