---
1974
WOMAN TO WOMAN * SHIRLEY BROWN * STAX 2019 * UK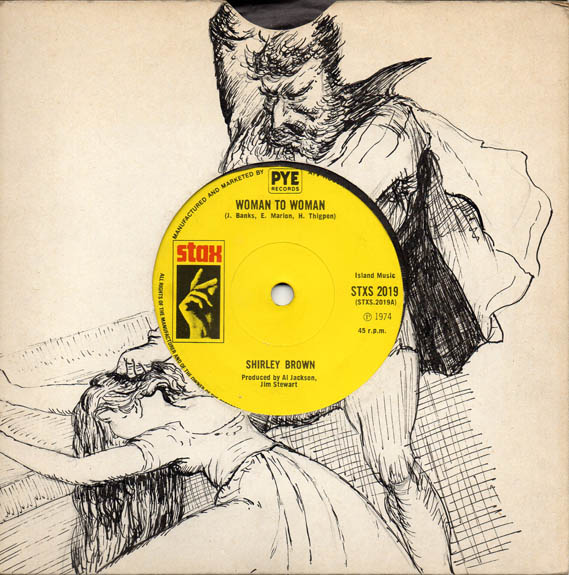 Born in West Memphis, in 1947, Shirley Brown started singing Gospel before she was in her teens, later she sang and toured with Blues guitarist Albert King who became her manager.

Produced by Oliver Sain her first recording was for the Abet label in 1972, some time after, with the help of this song and Albert King, she signed a deal with Memphis based Stax records where in a stroke of luck she was offered, for her first recording, Woman To Woman which had been written for and turned down by Inez Foxx.

Released in the USA on Stax subsidiary imprint Truth #3206 the trend setting Soul scorcher Woman To Woman with its uncompromising spoken intro ("weather your cool or come out of a bag on me

..") and grown up lyrics, was to give her a million seller an top the R&B charts for two weeks.

Unfortunately Stax Records was on the rocks and Woman To Woman was to be the labels last hit, and although there was a big selling album and a further two singles the company folded in 1975.
---