---
1976
MY TIME * DENNIS BROWN * MORPHEUS 1014 * UK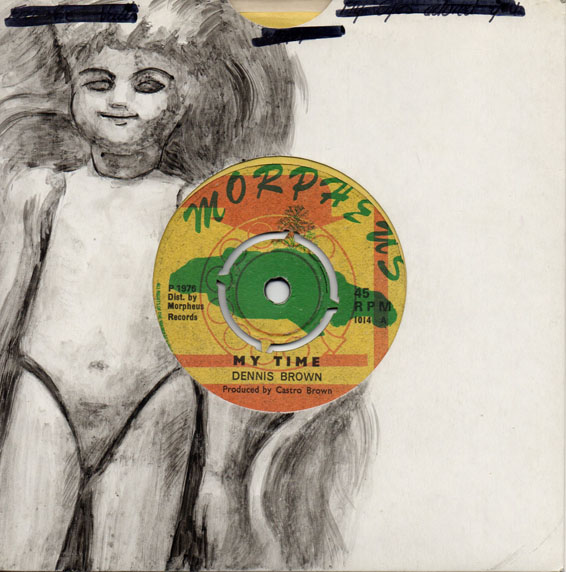 Although Dennis Brown sings that his time has come, it had in fact been 'his time' for some years before cutting this defiant self praise, that he links his own subjectivity in a biblical context, to an ongoing social situation.
Castro Brown claims credit on the label for producing this cut by the late Dennis Brown when in fact it was a Winston 'Niney' Holness production and originally released on his Observer imprint JA.
Castro Brown is the owner of Morpheus Records, he named his label after Morpheus the Greek God of dreams; being that he has the ability to take any human form and appear in dreams. Though what the label imagery of the island of Jamaica, the colors red, gold and green, and a telephone dial, has to do with this I'm not sure.
See also:
---