---
1971
MEDLEY VERSION 1 * KEN BOOTH * GREEN DOOR 4002 * UK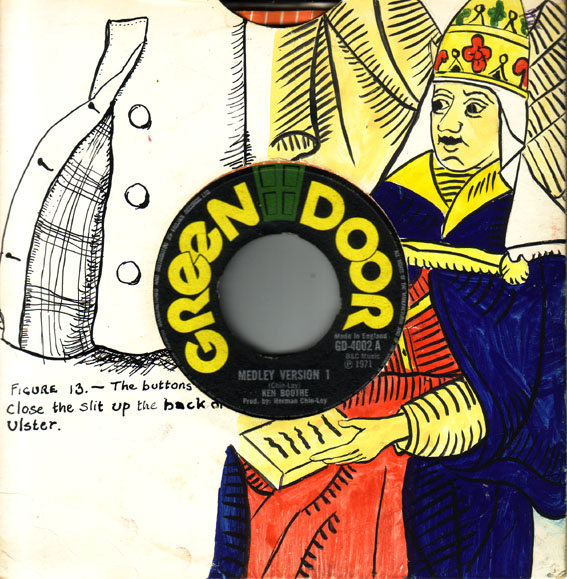 With three and a half stellar Studio One cuts set to a nice laid back reggae beat, not unlike a Rock Steady, Medley Version 1 is a real treat.
Ken Booth kicks off with The Train Is Coming and then melts into I Don't Want To See You Cry from there a piano tinkle takes him into The Girl I Left Behind; ending the side with an instrumental change and the announcement that he is "Moving Away" - set to the music of Moving Away - and asking the listener to turn over to the next side to hear more old favorites.
So called Medley's were popular around this time and Green Door followed up soon after with a Clarendonians medley; see below.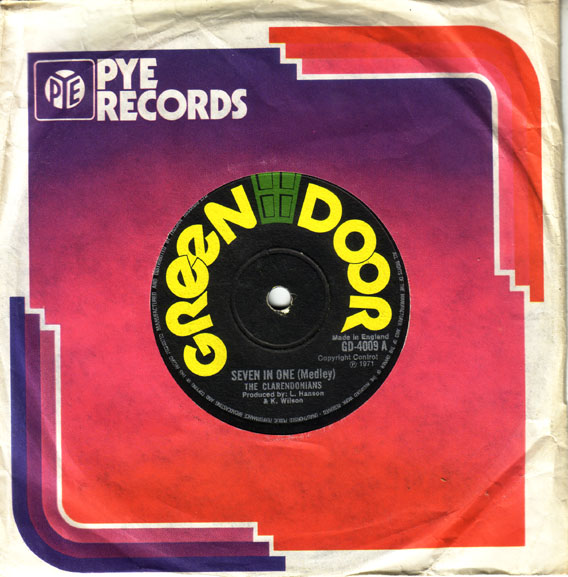 SEVEN IN ONE (MEDLEY) * THE CLARENDONIANS * GREEN DOOR 4009 * UK
See also:
---