---
1972
REGGAY MASOOKA * BRENT DOWE & THE GAYTONES * GAY FEET * JA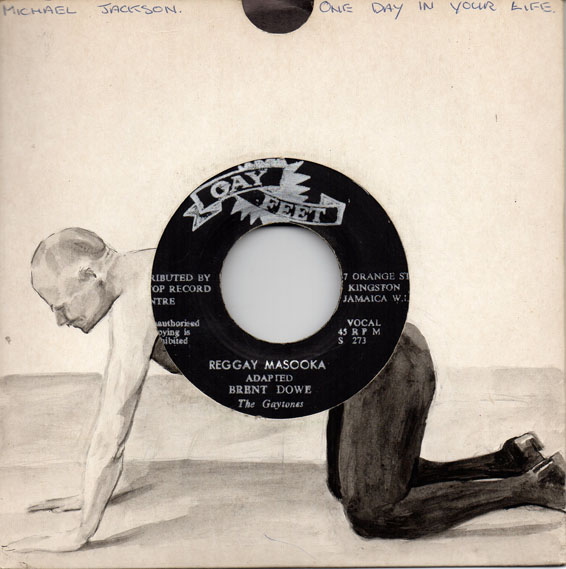 Melodians lead singer Brent Dowe voices over a heavy Reggae adaptation of Manu Dibango's world wide Disco hit Soul Makossa, played by Gay Feet house band The Gaytones, and while it might be said that Brent Dowe hadn't quite mastered the actual words of the Cameroonian original, he certainly sounds like he has the essence of them.
A testament to the versatility of the musicians the record has on one side a straight forward rendition of the Disco hit (though spelt Soul Masooka!) which they play with all the verve of the original and on the next side they turn the number into a choice slice of groovy Reggae.
The Disco side was released in the UK on Action Records (see below) as Soul Makossa Part 1 and 2 (with the same spelling as the original) unfortunately for the British reggae music fan Part 2 was not the same as the Gay Feet record's flip, Reggay Masooka, but just the instrumental of the A side without the lyrics.
See also: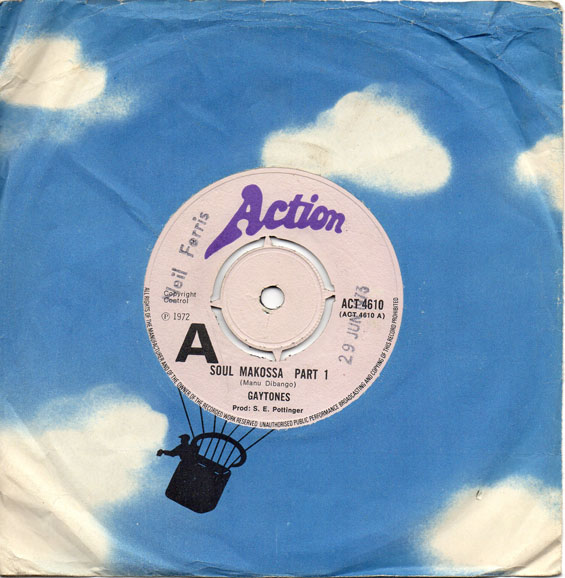 SOUL MAKOSSA PART 1 * GAYTONES * ACTION 4610 * UK
---
RETURN TO THE INSTRUMENTALS / DUB / VERSIONS PAGE 1 * PAGE 2