Click on the record to play.
---
1975
THEME FROM THE GUN COURT * MVB * H A M 8218 * GB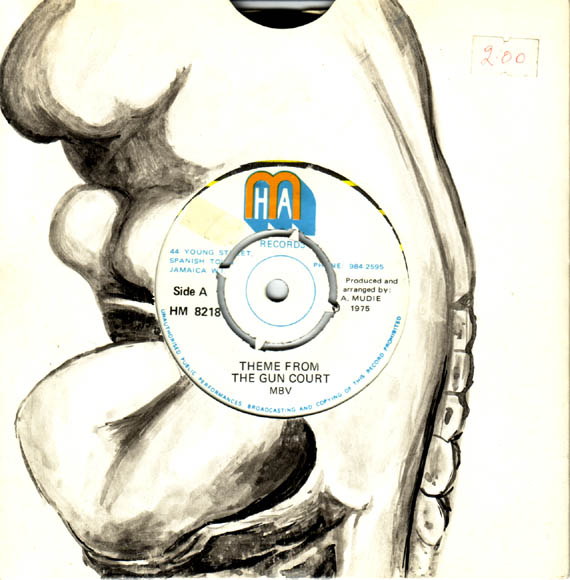 A Harry A. Mudie imprint. The legendary Gun Court was set up in Jamaica to try to clamp down on the perpetrators of gun violence, who, when caught, would receive custodial sentences of 'indefinite detention' if found guilty. The flip is ominously titled No Parole.
---