---
1964
GETTING MIGHTY CROWDED * BETTY EVERETT * FONTANA 520 * GB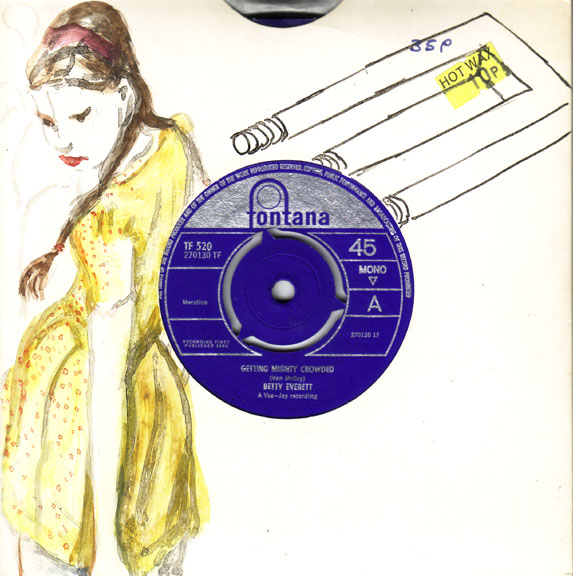 Written by the great Van McCoy Getting Mighty Crowded is a powerful song with a terrific arrangement full of highs, lows and a swirling melody carried along on a strong 4/4 beat over which Betty Everett, who died last year, gives a stellar performance.
There is something fatalistic about this and other records of its type. They appear to have a sense of a different future and seem to be saying have fun now while things are as they are as they won't be this way always. I think this particular song achieves generates that sentiment through an element of claustrophobia.
Getting Mighty Crowded hit British shores in early 1964 just as the second and finale wave of Mods were in their prime, and it was played just about everywhere they went, which in London was the big Mecca ballrooms or the seedy dives known as discothèques, but due in part to the Northen Soul fans it stayed popular and was reissued - backed with It' In His Kiss - on President four years latter in 1968 (see below).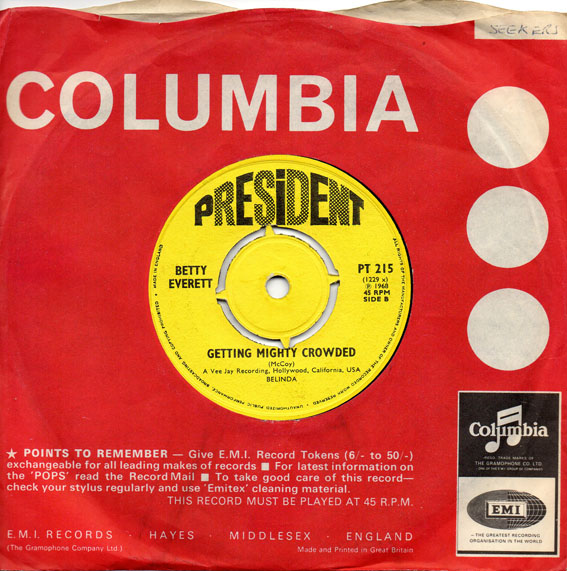 GETTING MIGHTY CROWDED * BETTY EVERETT * PRESIDENT 215 * UK
See also Your Loving Arms and Happy I Long To Be
---