---
1965
IKO IKO * THE DIXIE CUPS * RED BIRD 024 * UK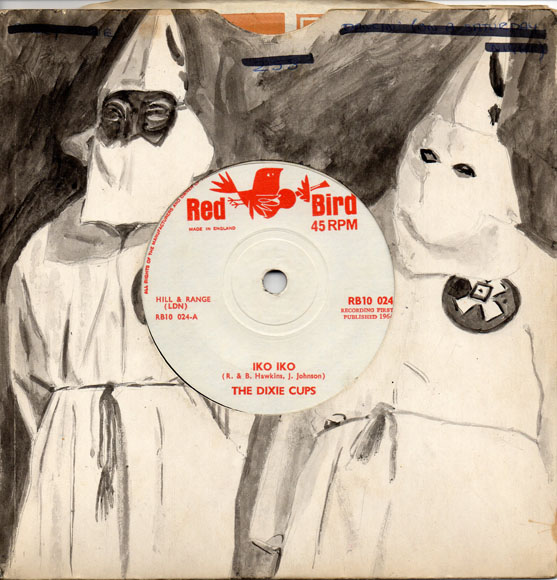 The song Iko Iko has a long and fascinating history it was written and first recorded by James Crawford aka Sugar Boy (& His Cane Cutters) as Jock-A -Mo in 1954 on Checker # 787, and although Crawford had no idea what many of the lyrics meant, as he had written them after listening to Creole patois at a New Orleans Mardi Gras, they had never the less became semi-official by the time The Dixie Cups had heard them being sung by an older generation.

The Dixie Cups: Were sisters Barbara Ann and Rosa Lee Hawkins; and cousin Joan Marie Johnson, who lived in the Calliope housing project in New Orleans, they originally were calling themseleves Little Miss and the Muffets, which changed to The Meltones, then finally The Dixie Cups. Their first release Chapel Of Love for Leiber and Stoller's New York based Red Bird label # 10-001 (only the second release on the label) was a big hit selling over a million records.

Recorded in early 1965 Iko Iko reached number twenty on the charts and was the groups fith release of six on the label after which they moved to ABC, after which the girls left the music industry for some time.
---