Get to love her sing yourself, click on the record.
---
1965
I REALLY LOVE YOU * DEE DEE SHARP * CAMEO 375 * USA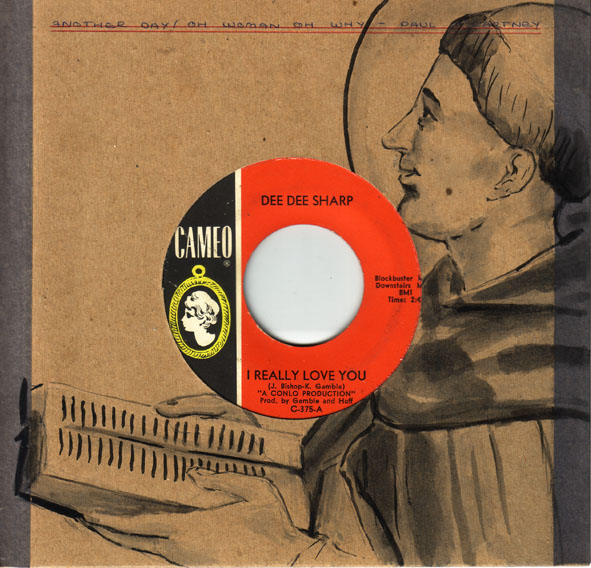 From the first sweep of the harp strings and the opening chorus with what is either double tracking or a close harmony from an unidentified girl (group) I Really Love You is, quite simply, a really beautiful recording, it has been a top favorite of mine for many years, and one I never tire of listening to, or watching her sing! (on Utube).
Unbelievably it was Dee Dee's penultimate recording for Cameo, had I been in charge I would have got her to sign a ten year contract on the strength of this record alone!
Written by J (immy?) Bishop and Kenny Gamble, and although it claims on the label that it was produced by Kenny Gamble and Leon Huff, it also states that it was 'A Conlo Production'. Conlo was a Chicago label part owned by Jerry Butler, so it could be that Jerry Butler had some input into the production of this record; though it is thought that Jerry Butler never started working with Gamble and Huff until 1967.
See also:
---