---
1968
I SAY A LITTLE PRAYER * ARETHA FRANKLIN * ATLANTIC 584206 * UK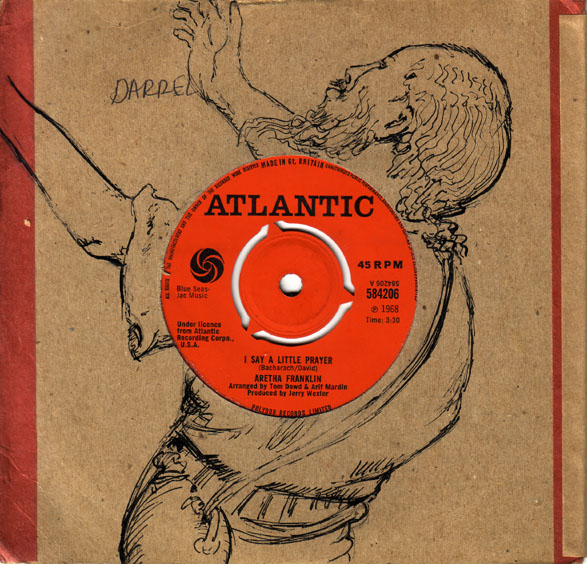 Usually Aretha Franklin's records from this period are a little to commercial for me, weather it's the (over) production or the songs she was given I can't say, but even though the song (written by Bacharach and David) is as commercial and the arrangement/production is as rich as any other I Say A Little Prayer does work for me.
It could be that as Aretha comes from a deeply religious background, her father was the Rev. Franklin, then maybe it's the religious connotations of the song that gives her voice something extra that makes this one work so well.
N.B. Rezo una Pequeña Oración in Spanish.
See also:
---