---
1963
LET'S GET TOGETHER * BARBARA AND BRENDA * AVANTI 1600 * USA
Barbara Jean Gaskins and Brenda Gaskins debut single, was also their first and only release for the New York City independent Avanti label. The girls cut a total of seven records as Barbara and Brenda, three for Heidi, three for Dynamo and the above.
Barbara played a mean guitar and toured the UK backing Charlie & Inez Foxx in 1967.
For a full discography of those girls who were 'Hot in Wash. & Balt.'.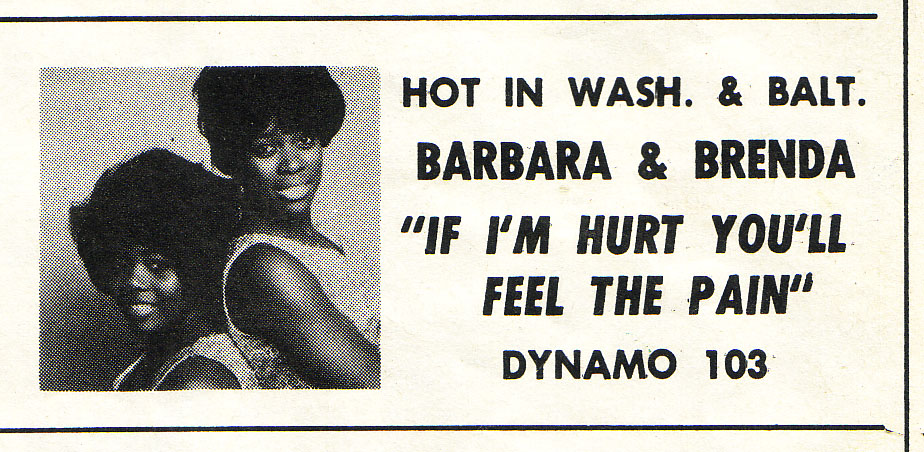 NB If I'm Hurt You'll Feel The Pain was released in 1972 on the UK on Pye International album The Bumper Fun Book; a Soul compilation album with tracks from Musicor / Dynamo records, that has the lovely Run Run Roadrunner by Jerry Williams, on it.
---