---
1962
MAMA DIDN'T LIE * THE FASINATIONS * ABC PARAMOUNT 10387 * USA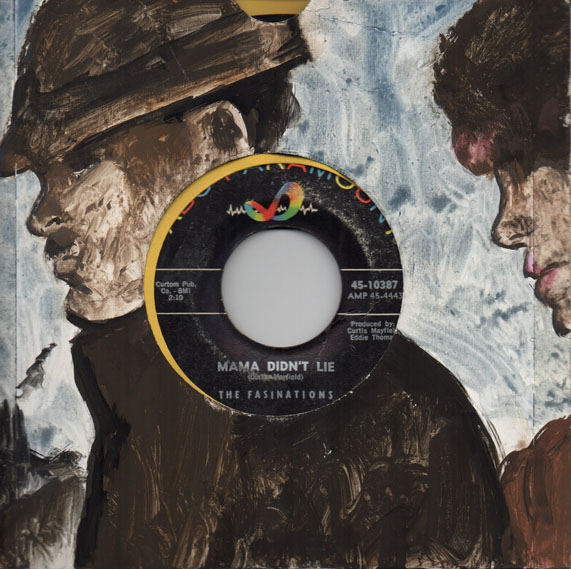 Martha Reeves, sang with them when they were known as The Sabre-Ettes - during the early 1960s adding 'ettes' to a word was de rigor for 'girl' groups and all things feminine - then The Sabre-Ettes merged with the Boswell Sisters but kept the name The Sabre-Ettes for a while, then, shortly after Martha Reeves returned to the Del-Phis, and Shilrley Walker, Joanne Levell, Bernadine Boswell And Fern Bledsoe became known as The Fasinations (without the 'c') which is when they cut Mama Didn't Lie their debut recording.
Whether it was a spelling mistake or an attempt to be different this was the only recording with the The Fasinations spelling, the 'c' was reinstated for their next record after which they became known as The Facinations.
Written by Curtis Mayfield and produced by Curtis Mayfield and Eddie Thomas The The Fasinations release came out hot on the heels of Jan Bradly's original version for Chess which reached #14 on the Billboard charts.
It was Jan Bradly's version that was know to most Soul music fans in Great Britain at the time due to it's release on the Pye International label, though had the Fasinations version been released I'm sure it would have been equally prized.
The song has been covered by others including The Orlons, a Reggae version by Derrick Harriott, and a classy Swedish cover by Doris med Plums.
---