Click on the record and hear Bertha Tillman sing about her angel.
---
1962
OH MY ANGEL * BERTHA TILLMAN * BRENT 7029 * USA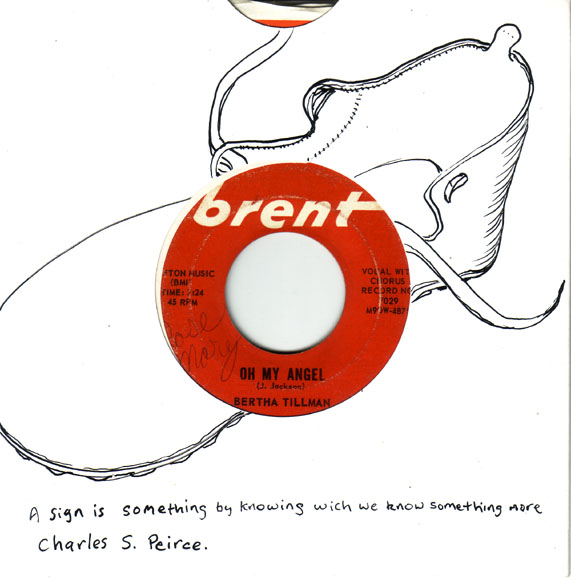 She was born Bertha Louise Tillman on 6/28/42 in Texas, and died San Diego on 5/31/93 aged 50, but here she is, very much in the Doo Wop style of the previous era, on this eternally beautiful, ethereal and haunting ballad that has an profound undercurrent of loss or separation.
Oh My Angel was the first of two records released by her on Bob Shad's New York based Brent label, the other I Wish was released as by Bertha Tillman & The Killers on 7032.
---