---
1964
NEEDLE IN A HAYSTACK * THE VELVELETTES * STATESIDE 361 * UK
Needle In A Haystack, "Do lang, do lang, do lang . . . . "
A compelling and exhilarating dancer Needle In A Haystack was released on the VIP label in the USA, 3rd September 1964, and two months latter on the 27th November in Great Britain. Before signing to Motown they had cut one disc for the IPG label, this is their first recording for Berry Gordy, the hugely popular Mod dancer.
Unfortunately for The Velvelettes Needle In A Haystack their debut release, was issued on the label which Motown reserved for its odds-and-sods; anything but an odd or sod, the record was, along with the flip Should I Tell Them a first class Motown double sider that has gone on to become one of the top twenty Motown records that helped define the legend.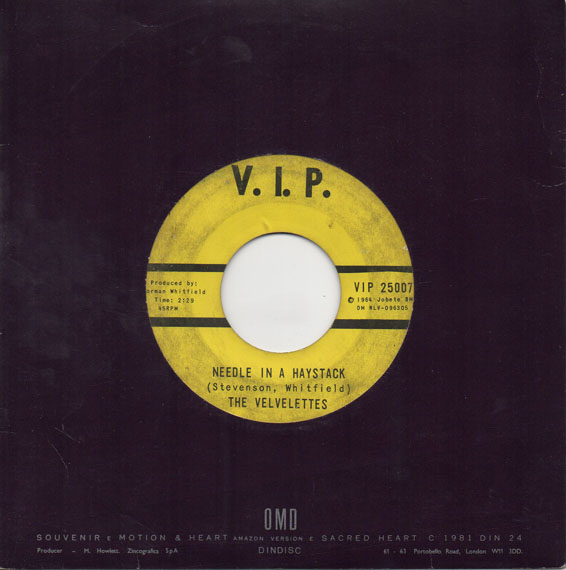 NEEDLE IN A HAYSTACK * THE VELVELETTES * V. I. P. 25007 * USA
---