Turn your mind around the other way, click on the image.
---
1966
TURN THE WORLD AROUND THE OTHER WAY * TIMI YURO * MERCURY 949 * GB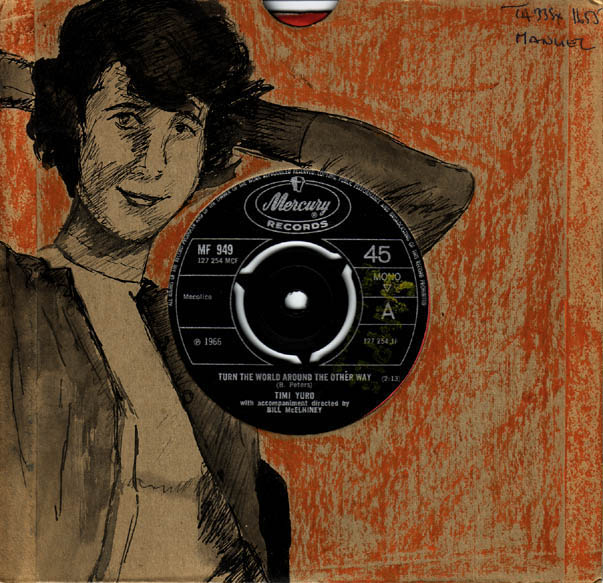 Timi Yuro may not be black but she sings with Soul, she was in fact from an Italian American family, her real name was Rosemarie Timothy Aurro Yuro, and she started singing in her parents restaurant. She came to fame with her first big hit Hurt in 1962, a powerful soul record with, as many of her others, a mix of Country. For me a distinct characteristic of her singing voice was the way she sounded both like many of the American Soul singers we would never get to hear live in England and the fabulous girls and women who would get up in working class pubs and club sin the 1960s and sing with similar voices and styles - that is until those pubs and the communities that lived around them were broken up and destroyed by councillors and members of parliament, the worst of whom being the ones who claimed to represent those people in the communities they were destroying, pha.
---