---
1958
LA BAMBA * RITCHIE VALENS * LONDON 8803 * UK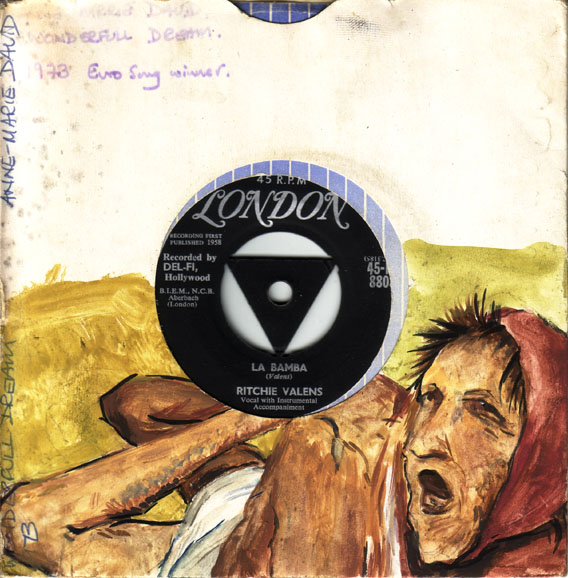 Ricardo Esteban Valenzuela Reyes, aka Ritchie Valens, was a pioneer of Chicano Rock, his recording career lasted eight short months from the release of his first single Come On, Let's Go to his death in February 1959. He had just two singles released in the US during his lifetime, both on Bob Keane's Hollywood based Del-Fi label, the above La Bamba, the B side of Donna, was sung entirely in Spanish and was a successful blend of traditional Latin American music with rock.
Valens was just seventeen when he died, along with Buddy Holly, Big Bopper, in an airplane crash a short distance from their departure airport in Clear Lake, Iowa on February 3rd, 1959.
For a full biog go here.
---