---
1957
OH BOY * THE CRICKETS * CORAL 72298 * UK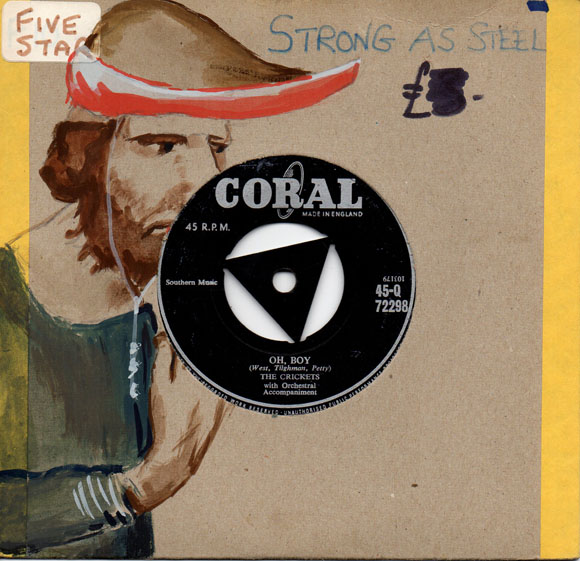 Written by Bill Tilghman, Sonny West and Norman Petty and released November 27, 1957 on the legendary first Crickets album The "Chirping" Crickets and on 45 rpm Brunswick BL-54038 in the USA, Oh Boy was the groups second chart success reaching #10 US and #3 UK.
With a quintessential Rock & Roll - Rockabilly style bopping beat, that is perfect to jive to, the combination of teen style lyrics, hung on the slang phrase of the title, and the fresh 'hiccupping' voice of Buddy Holly Oh Boy became one of those defining moments in not only a genre (Rock & Roll) but of an age.
Less well known was that a vocal group called The Picks, who were John Pickering, Bill Pickering and Bob Lapham, although never credited, provided backing vocals on Oh Boy; as, apart from Buddy Holly, the other members of the Crickets didn't sing. The Picks also sang on eight of the other tracks on The "Chirping" Crickets album.
See also:
---