---
1957
ONE, TWO, LET'S ROCK * SUGAR & PEE WEE * ALADDIN 3416 * USA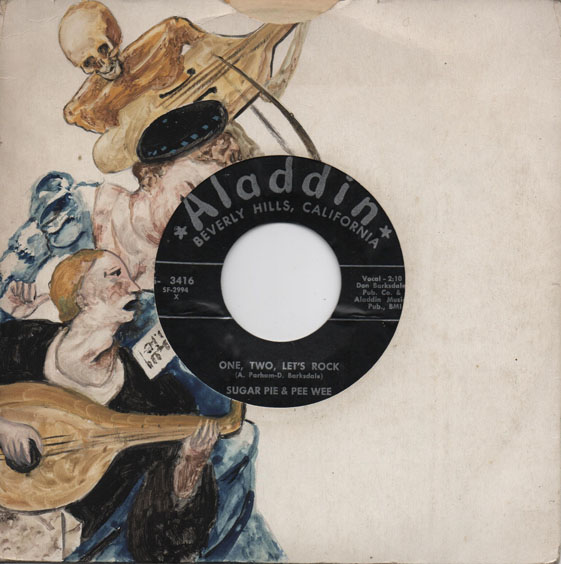 One, Two, Let's Rock is a rockin' R&B dance cut from Sugar and Pee Wee were Sugar Pie Desanto and her first husband, Pee Wee Kingsley (real name) Alvin Parham. Originally released on a blue label credited to Sugar and Pee Wee but later copies were altered to Sugar Pie & Pee Wee.
Sugar Pie Desanto (born Umpeylia Marsema Balinton) had previously dueted with Henry Houston as Hank & Sugar Pie, and also cut a record with Alvin Parham as Paliya And Alvin! One, Two, Let's Rock was their only release on Aladdin.
One, Two, Let's Rock was also released in the UK on Vogue Pop 9112 in June 1958.
See also:
---