Click on the record to play.
---
1951
RAMBLIN' MAN * HANK WILLIAMS WITH HIS DRIFTING COWBOYS * M-G-M 111 * USA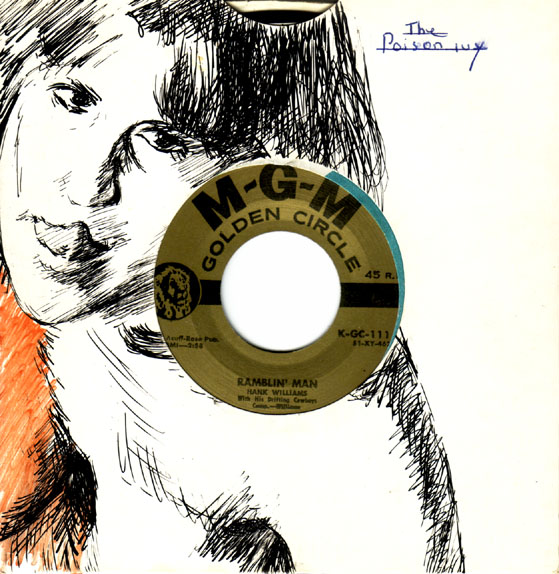 King Hiram "Hank" Williams was born on September 17, 1923, in Mount Olive, Alabama and died in 1953 aged twenty nine. He signed for M G M in 1947, his first release was Move It On Over which entered the Billboard's top 100. The above reissue was originally issued on 78rpm as by Luke The Drifter, Hank Williams thinly disguised pseudonym.
---