---
1958
SEA CRUISE * FRANKIE FORD WITH HUEY 'PIANO' SMITH AND ORCHESTRA * LONDON 8850 * UK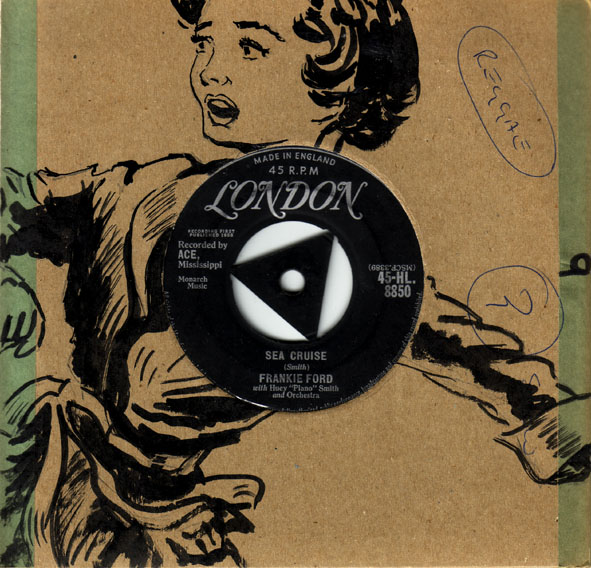 Originally released on Ace records in the USA (see below), Sea Cruise is a top Rockin' Roller that kicks of with a clang, clang, of a tug boat's bell and a hooting fog horn, which is sheer genius in creating the image and atmosphere of a boat on the Mississippi river.
The record was originally recorded with Huey 'Piano' Smith singing but his voice was wiped for Frankie Ford's so that being sung by a white guy it would have more commercial appeal. It did get to number fourteen on the Billboard top 100 in May 1959.
Sea Cruse was very popular with the Modernists five years after its initial release in the UK and later the Mods, giving Guy Stevens a reason (not that he needed one) to reissue it on the legendary British Sue label (see below).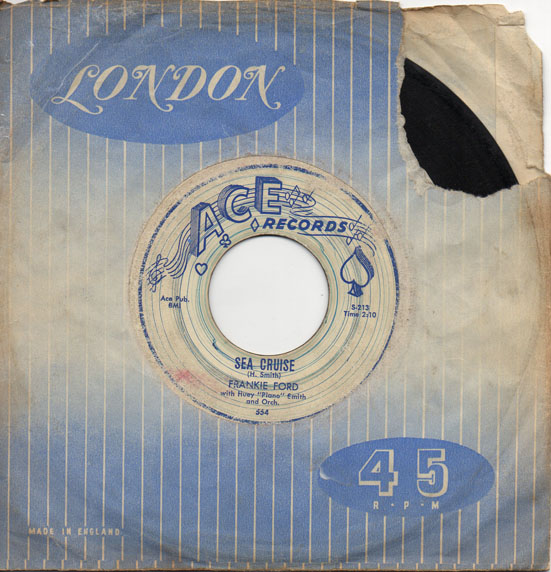 SEA CRUISE * FRANKIE FORD * ACE 554 * USA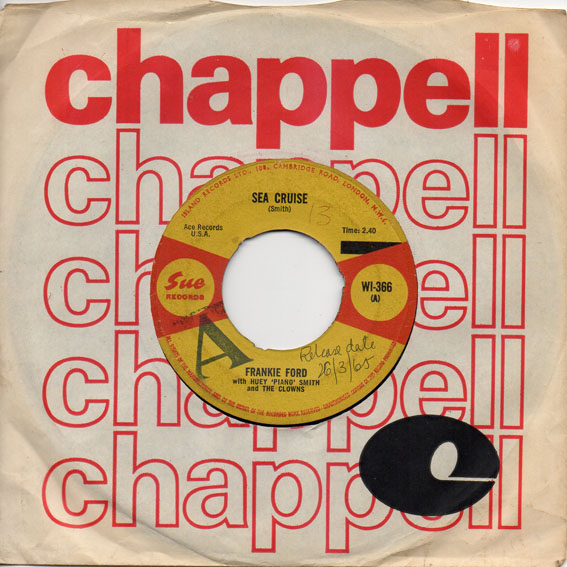 SEA CRUSE * FRANKIE FORD * SUE 366 * UK
See also:
---