---
1959
SORRY * THE IMPALAS * MGM 1015 * UK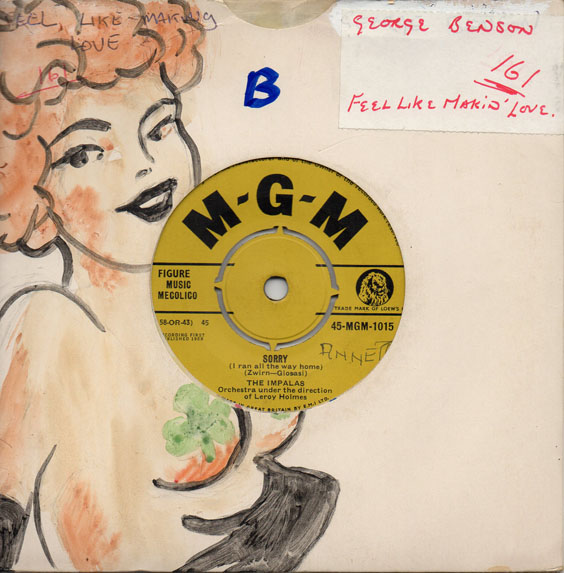 Originally released January 1959 in the USA on Cub # 9022, a subsidiary of MGM, Sorry (I Ran All The Way Home), an up-tempo vocal with a very period sound, was The Impalas first recording for the label, the group had previously recorded one record: I Was A Fool for Hamilton Records in1958.
The Impalas were a mixed race outfit led by African American singer Joe 'Speedo' Frazier, who picking up on the fashion for groups naming themselves after cars - The Cadillacs were an early example of this - chose to call themselves after the newly launched Chevrolet Impala range of cars, itself named after an African antelope.
With initial help from influential Disc Jockey Alan Freed, the record reached number two on the Pop charts and number fourteen on the R&B charts.
---