---
1959
THAT IS ROCK AND ROLL * THE COASTERS * LONDON 8882 * UK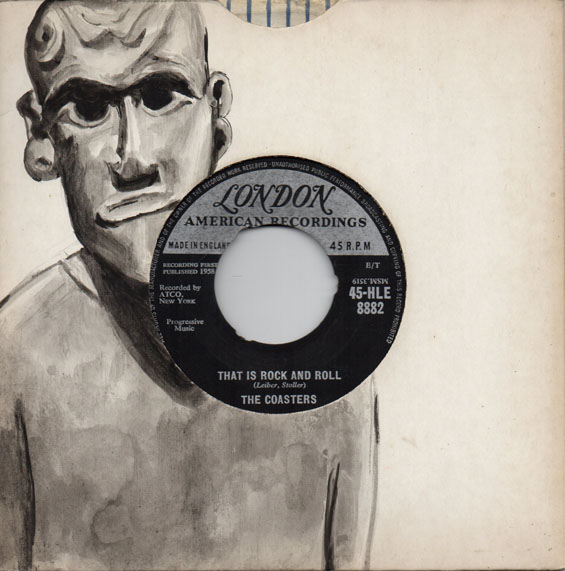 Originally released in the USA on Atco 6141, That Is Rock And Roll was written and produced by Jerry Leiber and Mike Stoller, and recorded in New York on 26 March 1959 with, The Coasters: Carl Gardner (lead tenor), Cornel Gunter (tenor), Billy Guy (baritone) and Will 'Dub' Jones (bass), with King Curtis (tenor sax), Mike Stoller (piano), George Barnes, Alan Hanlon, Tony Mottola (guitar and banjo), Abie Baker (bass) and Sticks Evens (drums).
That Is Rock And Roll is one of those self referential, or tautological records that have the effect of generating their own conceptual energy by putting forward an idea, then exemplifying it. By doing so the song was connecting the dancer to the moment and the moment to the song; the dancer, as Montaigne said of himself in relation to his essay's, becomes consubstantial with song. Identifying and responding to the songs message the dancer can free the self in the moment in a rich mix of physical, aural and spiritual kind of existential, hedonistic pleasure. The idea of living in the moment, weather through hedonistic abandonment, or, like Montaigne, trying to capture oneself through thought, has been an ideal of man at least since Roman times when the Stoic philosopher Seneca, wrote that life runs through our fingers like water. We cannot stem the flow, but we can drink deeply while it is there.
Another example of this paradigm is: The Showmen's It Will Stand.
See also:
---