---
1962
NIGHT TRAIN * JAMES BROWN AND THE FAMOUS FLAMES * SUE 360 * GB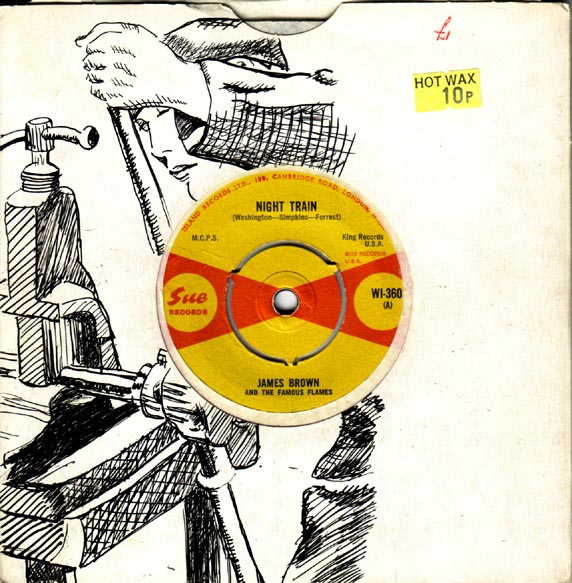 Not strictly speaking an instrumental as James Brown is doing a kind of toast over the music, it was, however, conceived as an instrumental when first recorded by Jimmy Forest and His All Star Combo, on United 110, in 1952.
James Brown's version is a faster tempo and with his vocal interjections of stations along the journey. First released in the US on King 5614 in March 1962, and was originally issued in Britain on Parlophone R 4922 in July 1962. The Sue reissue (above) was released on 11th December 1964.
King Curtis' recording was issued in the UK as the B side to Wiggle Wobble in 1967 (see below). There is no equivalent American 45 for either side.
A popular track in Jamaica, by both Jimmy Forest and James Brown, where it was covered by Danny Davis / Byron Lee as Night Train From Jamaica (see below); the tempo of their version being somewhere between the two.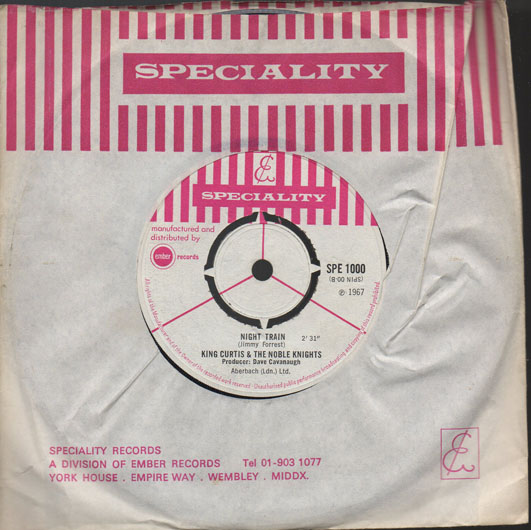 NIGHT TRAIN * KING CURTIS & THE NOBLE KNIGHTS * SPECIALITY 1000 * UK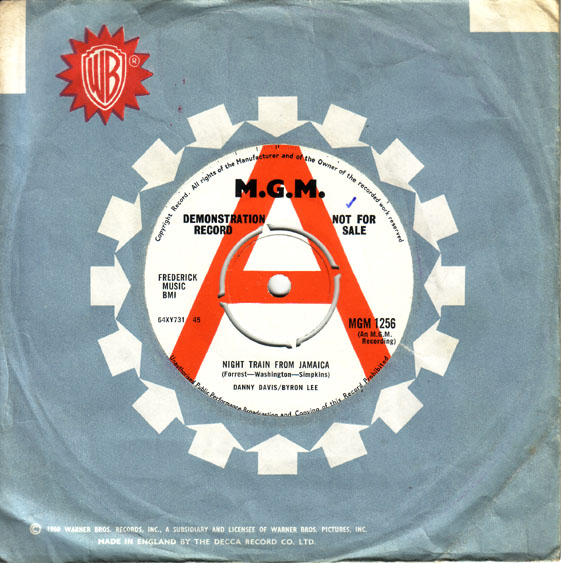 NIGHT TRAIN FROM JAMAICA * DANNY DAVIS / BYRON LEE * M.G.M. 1256 * UK
---