Click on the record and listen to all of All Of Me
---
1932
ALL OF ME * LOUIS ARMSTRONG & HIS ORCH. * PARLOPHONE 1894 * UK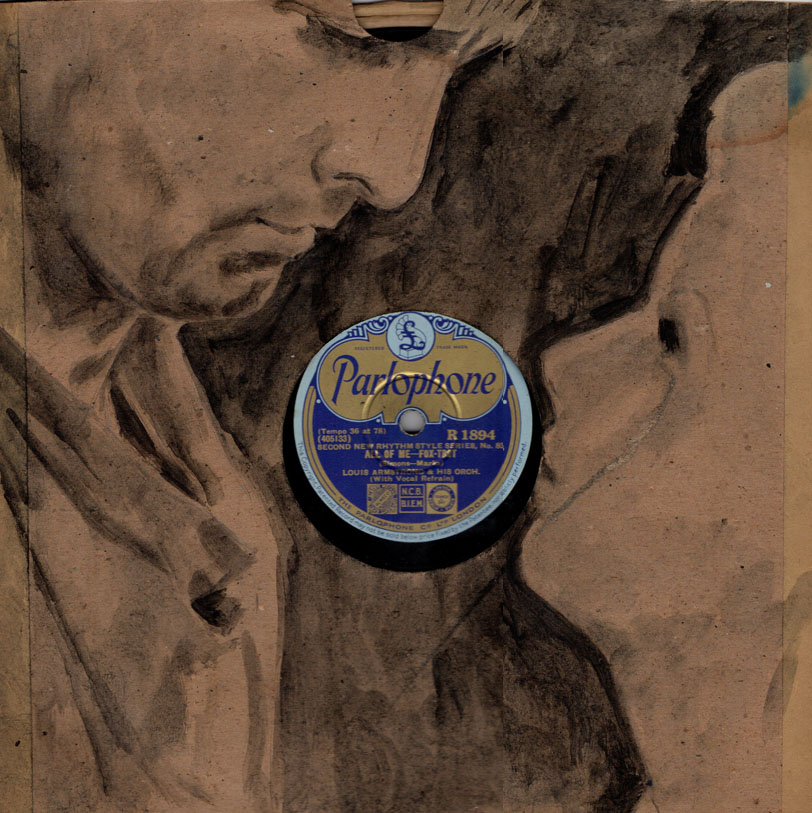 Written by Gerald Marks and Seymour Simmons and originally released on OKeh 41552 in the US, All Of Me was recorded in Chicago on January 27th 1932 with Louis Armstrong vocal and trumpet, Zilmer Randolph, trumpet; Preston Jackson, trombone; Lester Boone, clarinet, George James, alto; Al Washington, tenor; Charlie Alexander, piano; Mike McKendrick, banjo; John Lindsay, bass and Tubby Hall, drums.
All Of Me is a beautiful celebration of the totality of love yet with tragic undertones of loss that create a dynamic chiaroscuro of emotions in the empathetic listener, which seems especially heightened by the brilliance of Louis Armstrong's trumpet solo's.
N.B. I find it surprising that in the decade I have been putting records up on this site that this is the first from Louis Armstrong, who, in my opinion, is possibly one of the greatest musicians of the 20th Century.
---