---
1945
COUNTY JAIL SPECIAL * CHAMPION JACK DUPREE * POP 17003 * F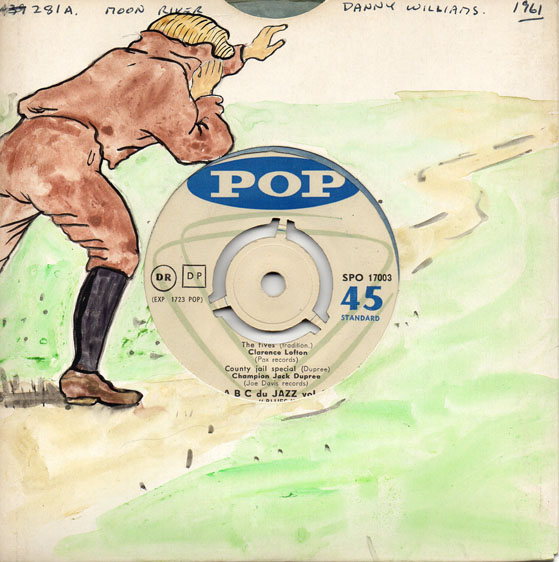 County Jail Special was recorded at a session in New York City 18th April 1945 for Joe Davis and originally released on his Joe Davis imprint # 5103 backed with Fisherman Blues. It was issued on this French EP ABC Blues Suburban in 1960, with three other tracks by different artists: Clarence Loften, Jelly Roll Morten and Jimmy Yancey.
Surprisingly County Jail Special / Fisherman Blues was released in the UK in 1951 on a Jazz Parade 78 rpm disc; although nothing else was issued by him in Britain for over ten years, despite having a plethora of records released on a variety of labels (and under a verity of names) during that period in the USA.
County Jail Special is a pacey, piano led, Blues about the hardships of life in a county jail without friends and relations on the outside, played and sung by Jack Dupree aka William Thomas Dupree, who learnt to play piano from Willie 'Drive Em' Down' Hall, while at the 'Coloured Waifs' Home For Boys in New Orleans.
See also:
---