Hear it all, click on the image.
---
1959
JUST A LITTLE BIT * ROSCO GORDON * STATESIDE 204 * UK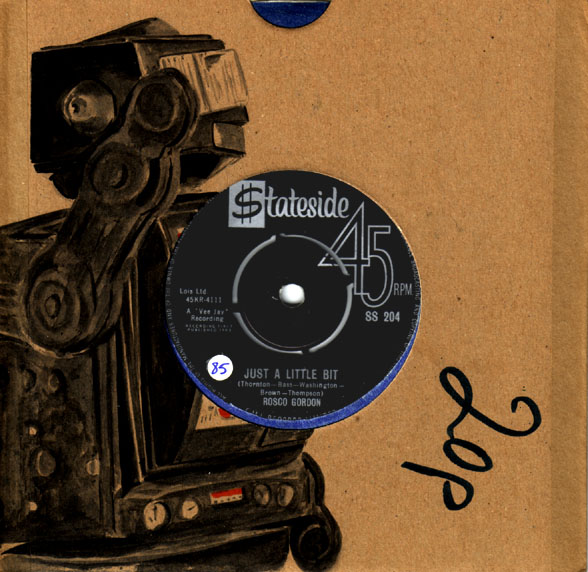 Rosco Gordon was born on April 10, 1934, in Memphis Tennessee. He recorded his first single Booted at Sun Studios, which was then leased to Chess Records and released in 1951. His second song, No More Doggin, released on the Bihari Brother's RPM label, has become a timeless standard for R&B bands and Blues singers alike. He wrote Just A Little Bit while he was touring with Jimmy McCracklin and recorded a demo for which he offered to Ralph Bass owner of King Records, Bass said wasn't interested in releasing it, but, unknown to Gordon, copyrighted the demo. Gordon then offered the song to Vee Jay who released it on VJ # 332, it turned out to be his biggest hit, and was covered by many others, but the royalties went to Bass. In 1990, after three decades, Rosco Gordon finally got the rights back to his own song. He died July 2002, after having been recording earlier that year, and putting out a well received CD, on Stony Plains Records.
---