---
1950
MAD MAN BLUES * JOHN LEE HOOKER * CHESS 6014 * UK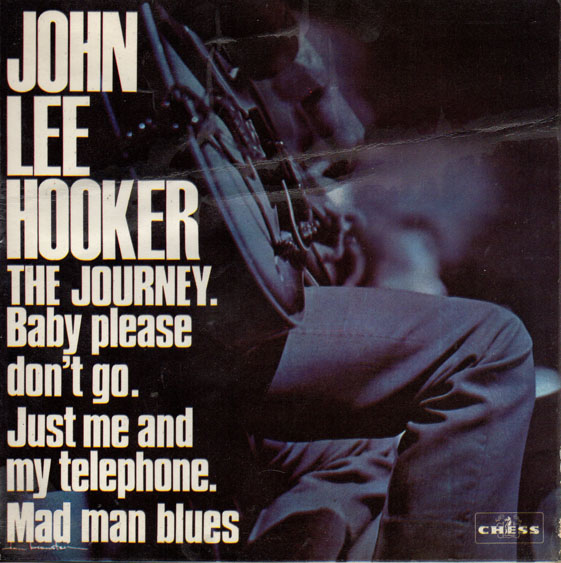 John Lee Hooker recorded some sixty sides in 1950 for a verity of labels including JVB, Fortune, Modern, King, Gone and Staff, Mad Man Blues was recorded in Detroit for Joe Von Battle's JVB/Gone label as by John Lee Booker but seems never to have been given a number and was subsequently remastered by Chess and issued on Chess # 1462; his first for the label.
Mad Man Blues has all the earthy primitive sounds of the early 'electrified' Chicago/Detroit Blues; from which I fancy I am able to conjure something of the sprit of those optimistic post war years in the big North American cities on the verge of world domination, and, possibly, what the ambience of a Hastings Street night club must have been like in those hedonistic times.
The other three tracks on this British Chess label EP from 1965 are all class early cuts, The Journey is from 1952; Baby Please Don't Go is from the same May 1952 session [not his first recording of the song, that was for Modern two years earlier] and Just Me And My Telephone from an April 1951 session.
See also:
---