---
1933
MIDNIGHT HOUR BLUES * LEROY CARR & SCRAPPER BLACKWELL * FONTANA 17051 * H/UK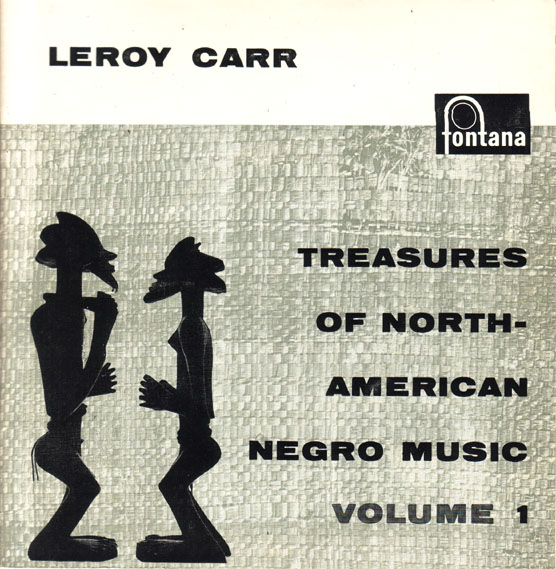 Leroy Carr was born 1905 in Nashville, Tennessee, he died at the age of 30, after writing, composing and recording almost 200 sides in his short life. He taught himself piano and after teeming up with guitarist Scrapper Blackwell in 1928 the duo recorded How Long, How Long Blues for Vocalion. They carried on recording together for the next seven years up until Carr's death, during which time he was one of the most popular Bluesmen in America.
In the wee midnight hour, long' for' the break of day (2 X)
When the blues creep upon you and carry your mind away.
While I lay in my bed and cannot go to sleep, (2 X)
While my heart's in trouble and my mind is thinkin' deep.
My mind was running back to days of long ago, (2 X)
And the one I love, don't see her anymore.
Blues, why do you worry me, why do you stay so long (2 X)
You came to me yesterday, been with me all night long.
I've been so worried, I didn't know what to do, (2 X)
So I guess that's why I've had these Midnight hour blues.
---