---
1963
SHAME SHAME SHAME * JIMMY REED * STATESIDE 205 * UK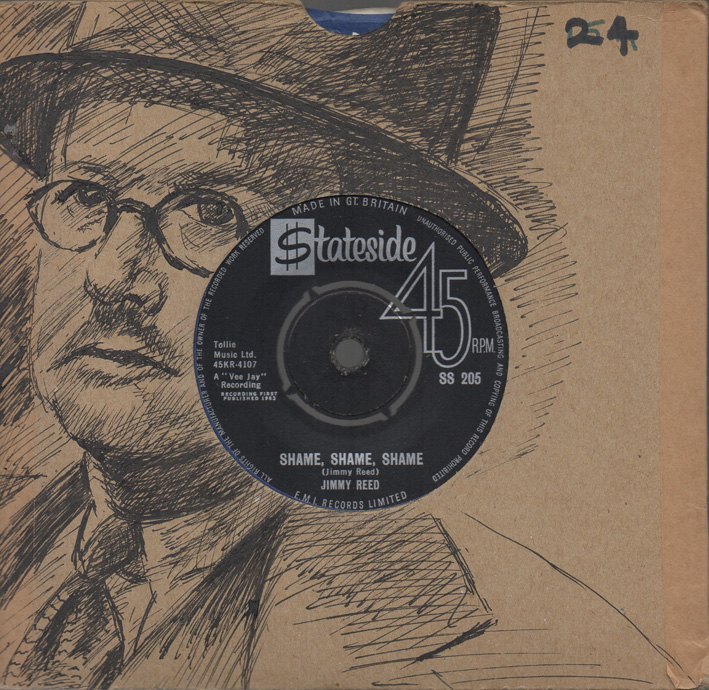 Issued in the USA on Vee-Jay 509 in March 1963 with a different B side Shame, Shame, Shame was first released in GB on Stateside 205 on the 11th July 1963, then reissued as a year later on 28th August with catalogue number SS 330 (see below).
This one was a big hit with the Modernists in the summer of 1963.
Jimmy Reed had only five of his Vee-Jay singles released in Britain, none in the 1950s, while from the very first issue on the Vee-Jay label in 1953 he had some 39 releases until the label ceased in 1965.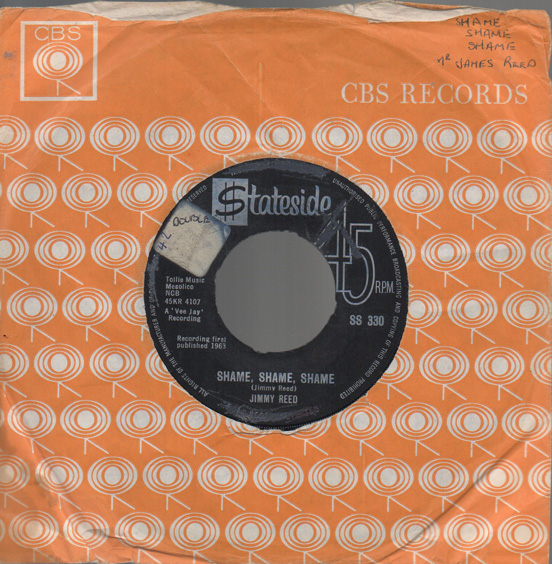 SHAME, SHAME, SHAME * JIMMY REED * STATESIDE 330 * UK
---