---
1966
TRAMP * LOWELL FULSOM * KENT 456 * USA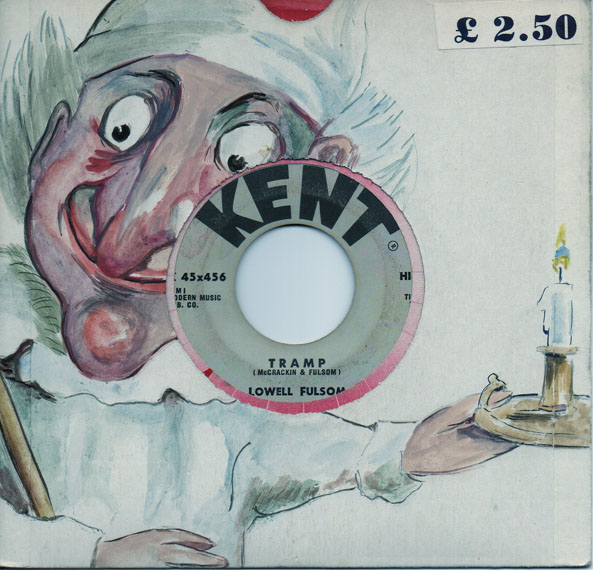 This laid back Blues cut with a Funky danceable beat, was recorded in Los Angeles with Lowell Fulsom, vocal and guitar, and "Pete", guitar, Curtis Tillman, bass and Chuck Thomas, drums.
A prolific Blues and R&B vocalist Lowell Fulsom first recorded for Bob Geddings West Coast, Big Town label in 1946, and apart from a gap of two years in 1958/59 was constantly cutting records for a variety of labels and was still recording in the 1990s before his death in 1999.
Written by Lowell Fulsom and Jimmy McCracklin Tramp was his eleventh of twenty two releases for the Kent label, and became something of a hit for him, only to be outsold by Otis Redding and Carla Thomas' light hearted cover version on Stax.
See also:
---